ChatGPT and Bard: Our Experience Being Cautious Early Adopters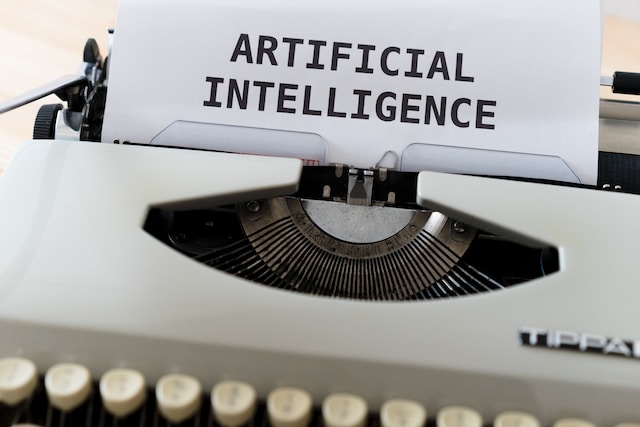 Sign up for our newsletter on globalization and localization matters.
At Win & Winnow, we are early technology adopters, and we believe in leveraging technology to offer better and faster language services to our clients. That is why we love the new horizons the AI industry is widening. However, we understand the need to proceed with caution, especially when it comes to data security.
In this article, we will present some examples of how we have begun to use AI tools such as ChatGPT and Bard without compromising our data.
How Do We Use ChatGPT in Combination With Other AI Tools to Improve Our Workflow?
Exploring and leveraging the capabilities of AI tools like ChatGPT is essential to understanding the future of language services. It's important to jumpstart now and embrace the AI revolution. While we cannot use the chatbot to translate or generate glossaries for clients due to confidentiality issues, we have been exploring its capabilities with public materials from our own company, such as this blog.
Content Creation & SEO
ChatGPT excels at creating text since it is a large language model (LLM). However, when it comes to your SEO strategy, it is essential to avoid posting a blog generated solely by ChatGPT without adding a human touch and thoroughly reviewing our SEO planning. The information may be inaccurate, repetitive, and flagged as AI-generated by search engines, which can harm your SEO positioning. Nevertheless, starting a blog post in ChatGPT is a great idea as it helps to overcome the initial hurdle of getting started. Correcting a repetitive or basic blog post is easier than writing a great article from scratch.
Other chatbots like Bard, which was created and released by Google in May 2023, can be very helpful in improving your SEO strategy. Bard, as it is connected to the web—ChatGPT is not, so don't trust it to give the latest information—, can help you find related keywords with less competition and generate relevant content based on those keywords. It can also suggest useful changes to titles or other elements of the article, as well as rephrase the content into simpler language.
By using AI tools like ChatGPT and Bard, you can save time and improve your content and SEO strategy, particularly during the research and production stages of your workflow.
Translation
When it comes to translation, it's crucial to be more cautious with AI tools. While content creation and SEO activities do not involve working with confidential information, as everything is meant to be published, translation requires the assurance of handling secure information. LLMs work well because they can learn from interactions and improve their responses to prompts over time. However, this also means that the information you give them needs to be stored for a few days. Both Bard and ChatGPT offer opt-out options, but the information is still stored for up to 30 days.
Therefore, for now, especially when using the free versions available online, AI tools are not recommended for processing confidential or sensitive information in translation. However, if you want to explore their capabilities, you can test them with published content such as a blog post.
It is important to run tests, familiarize yourself with the tool, and discover new potential applications. LLMs are versatile; using them allows you to discover different ways to leverage their capabilities. As for data security concerns, this is an issue that will likely be addressed in the near future, and more secure versions are already available for ChatGPT subscribers.
Other Fun and Interesting Ways to Use LLMs
In addition to the aforementioned applications, we have discovered several simple yet useful applications for LLMs like ChatGPT. Here are a few:
Translating specific terms or phrases: LLMs can be a handy tool for translating specific terms or expressions that may not have direct equivalents in other languages.
Terminology: LLMs can be helpful in extracting terminology from a given text.
Non-sexist language: If you find yourself stuck trying to avoid gender-biased expressions, you can try and ask an LLM for options, and it might help you think outside the box.
Simplifying language: LLMs can help simplify complex language or jargon, making content more accessible to a wider audience.
Proofreading: LLMs can also serve as a helpful tool for proofreading and editing text.
Style and tone: If you want to use a more formal or informal style, LLMs can offer suggestions for adjusting the language to match your desired style and tone.
What Are Our Reservations About This New Wave of AI?
While we are excited about the potential of AI in language services, we acknowledge certain reservations and challenges that come with this new wave of technology.
Information security
Quality is not great without a human touch.
There's still a long way to go.
However, as we have seen in the past with machine translation and neural translation, being an early adopter of new technologies has allowed our industry to stay ahead of the curve. It's important to embrace the potential of AI while remaining mindful of its limitations. By leveraging AI tools intelligently and combining them with human expertise, we can make remarkable strides in the language service industry.
Do you want to contribute with an article, a blog post or a webinar?
We're always on the lookout for informative, useful and well-researched content relative to our industry.