Onwards and Upwards in Vendor Management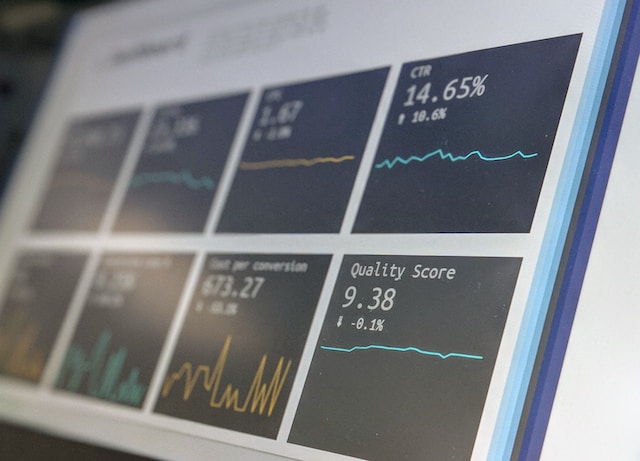 Sign up for our newsletter on globalization and localization matters.
During the last few years, there has been an increase in the visibility of the role vendor management plays in the language services industry. Proof of this trend was the latest edition of the GALA conference in Dublin earlier in March, where I attended several presentations around the topic of vendor management. And thoroughly enjoyed them.
What does vendor management mean in the language services industry?
The vendor management team's main responsibilities lie within the management of the company's database and vendors. They recruit, onboard, offboard and build relationships with different vendors. The vendor management team sets the tone of the relationship that the company has with its vendors as well as being the vendors' main point of contact. They also work with other teams within the company and report regularly about vendors' performance and costs.
A role in vendor management requires constant communication with people, internal and externally from providing vendors with feedback, to supporting project management teams. Being able to develop and maintain business relationships with vendors and peers alike is a goal that needs a flair for negotiation and networking, some industry awareness and good numeracy skills.
To carry out their work, they use emails, instant messaging, and a vendor database system on a daily basis.
As there is very little formal training for vendor managers, anyone already working on the industry can choose to pursue a career in vendor management, however, most of the time they would need to follow their instinct and ask for the help of their peers.
Onwards
There has been a change in the skills required to perform the variety of roles in vendor management, as Raquel del Alamo explained during her presentation in Dublin "Vendor Management 2.0: The Evolved Skillset of the Modern VM". Before, vendor management teams focused all their time on selection, recruitment, and onboarding of translators. Nowadays, vendor managers need enhanced skills to find, select and onboard different types of vendors such as SEO specialists or copywriters. This means new recruitment strategies, new channels, flexible selection criteria, etc. They also provide bespoke training on tools our company uses before starting a collaboration with a new vendor, among other things.
This change is the consequence of the evolution of our own industry combined with a shift in mindset that is currently taking place in the procurement world: "it doesn't seem to matter whether or not we own our key vendors, it matters that we are able to work closely with them and that they are more loyal and responsive to us than other customers." This means vendor management teams need to think outside the box and focus more time and effort on engagement and relationship building strategies to attract and achieve a successful long-term collaboration with current and potential vendors alike.
These changes have also affected the way vendor management is seen within a company and it shows in the number of companies that are seeking to invest in their vendor management by increasing their teams and improving their processes. I am so excited to notice a major increase in vendor management roles advertised on LinkedIn in the past few months.
Overtime, vendor management has evolved into a central position in the company structure of language service providers, becoming a strategic function at the core of many companies. This is thanks to the wealth of information they manage, from the usage of current vendors to potential weaknesses in the vendor's pool. Additionally, they play a key role in supporting other teams in the company such as sales, quality management and project management, mitigating potential risks. Companies are realizing that having a good vendor management team means enough vendors available in the database to cover the client's requests, an improvement in vendors' performance across languages and services, regular monitoring and even reduction of costs, as well as a safeguard of the company's brand from the vendors' point of view.
Upwards
The language services industry (probably the entire world) is being flooded with news about automation and AI advancements. So, how is it affecting vendor management? The truth is that vendor management is still uncharted territory when it comes to AI advancements for now.
The introduction of translation management systems has automatized and simplified some of the tasks carried out by vendor management teams. Nowadays, vendors can update their own profiles, invoice their work, and even send notifications to the vendor management team through these platforms. However, this only scratches the surface of what is possible.
In my opinion, vendor management is one of the areas that could benefit most from automation and the use of AI. There are so many administrative tasks that could be automated to save hours of work to the vendor management team. For example, when using template emails; they also need to check through hundreds of profiles in the database to ensure they are up to date at least once a year; and wouldn't it be useful to predict availability issues for a certain group of vendors?
Without a doubt, the hottest topic at the moment in the marriage of AI with vendor management is the test done by Creative words, also presented at GALA Dublin 2023, where they have used AI to help during the assessment of entry translation tests. I have also seen posts of vendor managers being curious about using the help of AI to solve vendor queries and reporting which I find very refreshing.
Considering a more holistic view of vendor management, a trend that catches my attention is the gig-based model. This process was explained by Marina Pantcheva during her presentation "Finding your way in the crowd: What can we learn from a BI-based GIG translator typology?" at GALA Dublin 2023 where projects are made available for vendors to take on autonomously. This is a model that many companies follow, and clients request these days as it allows for faster turnaround of jobs. AI could be a key ally to vendor management for identifying patterns, trends, and areas for improvement.
It feels like vendor management is taking the stage in the language services industry after many years being relegated to the background. It is time to stand up and talk about all the benefits of a good vendor management team, and how it can help companies grow and succeed.
Do you want to contribute with an article, a blog post or a webinar?
We're always on the lookout for informative, useful and well-researched content relative to our industry.