Introducing… the GALA Business Performance Barometer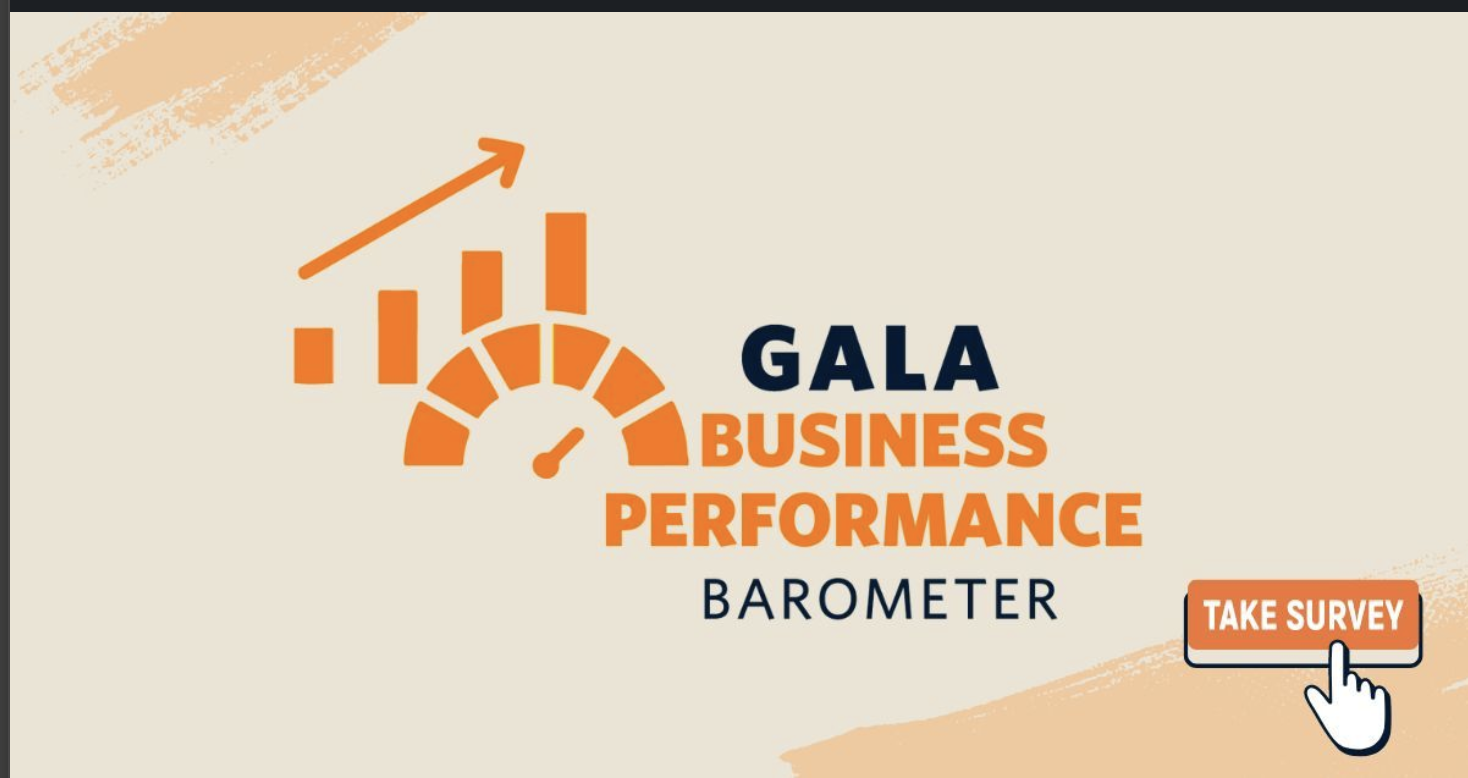 More and more at GALA, we're finding that decision makers need deeper insights to really understand what's going on in the language service industry. For this reason, we've created a new program, the Business Performance Barometer.
The survey that we just released is actually one of a series of surveys that we plan to do every year, and that will focus on economic, operational and technology indicators. This first Business Performance Barometer survey will help us collect data on financial, translation rates, vendor relationships, expectations, and more.
This survey allows people to benchmark their organizations in ways that don't necessarily have to do with size and revenue. For example, it could be your cost base or number of languages.
Why is a financial benchmarking survey important?
For years, our members have asked us to take a deep dive into information related to organizational health. We are asking the questions that decision-makers want to know the answers to and that employees will find useful in setting goals.
Because we want to take care of our members and the community, the final report will be free to members and those who choose to participate in the survey.
In general, we've seen some signs that the market is changing and that companies are feeling it. Our approach has always been to fight fear with information, and this survey is another example of that.
What makes this survey different from other industry surveys?
The distinctions of the GALA Business Performance Barometer are transparency and affordability. We've been receiving feedback, especially from our smaller client-side organizations and LSPs that they need insights on a budget, so we are doing our part to fill that need.
How did we choose the questions?
GALA staff drafted the initial questions, but we quickly received a lot of feedback from our committees, Special Interest Group volunteer, and the Board of Directors. We conducted several rounds of stakeholder testing. While a data story is never really finished, we had enough feedback from our rounds of testing to release the survey. However, if respondents feel that some information is missing when they take the survey, we have a question for additional feedback, so people should feel empowered to contribute in that way as well.
Who can participate?
The survey is open to LSPs and buy-side companies, both members and non-members. We will have a separate academic survey very soon. We will also not be surveying language technology organizations at this time, but we will include that in future surveys.
Survey questions can be answered by a variety of employees, it doesn't have to be the CFO or top financial staff. The survey will take about 6 minutes to complete. So, while it is comprehensive, it is still totally easy to do if you have a few minutes in between meetings or just wrapping up your day.
We will also ask for your company name in the survey to validate membership status and to account for skewed data in the event that more than one person from an organization completes the survey. We pride ourselves on being unbiased and protecting personal information: Rest assured that no organization specific information will be shared.
What is the result going to look like?
The results will be presented in the form of a report segmented by stakeholder category (either client-side organizations or LSP). Based on the results we will also provide further segmentation to help with benchmarking.
Those who took the survey will be able to access the report once it is made available by logging into the GALA website and going through the checkout wizard in our supplier portal.
For non-members: to make sure you get your free copy of the report, remember to complete the survey all the way to the last page where you'll enter your email address. We'll contact you when the results are ready.
The survey is open NOW, remember to submit your responses by Friday, September 29th.