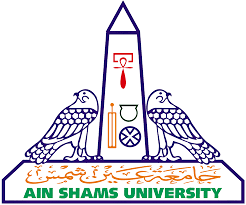 Ain Shams University
Headquarters
GALA Member
Al Khalefa Al Maamoun Street , Abbassia , Cairo Abbassia
C
The History of the Faculty of Al-Alsunis related to the Modern Egyptian Renaissance. Since its earliest days, the School of Al-Alsun has fulfilled the expectations for which it was founded; highly qualified translators have graduated from Al-Alsun over the years. The School was founded in 1835 by Sheikh Refa`a Rafe` Al-Tahtawy to instruct a cultured generation acting as a bridge between the west and the east, well-versed in Arabic and foreign literatures, qualified for translating foreign books, and capable of developing government management, each in his competence. When first established, Al-Alsun was called "School of Translators," later on renamed "School of Al-Alsun."

The Faculty of Arts represents an important pillar of the edifice of the higher education at Ain Shams University, it focuses on building the Human thought , including the progress of humanitarian and social Sciences. As this science had a great importance in building civilization, The goal was to establish the faculty of Arts within the first faculties founded by the University of Ain Shams.

Faculty of Education, Ain Shams University is considered the first in Egypt and the Arab world as it was founded in 1929. It was first established as an institute of Education with the aim of preparing teachers for general education schools. Among those objectives of the institute were establishing a research unit specializing in education and children counseling. The institute was also aimed to be the beacon of ideas for those who were interested in Education. In September 1956 a special Act for Organizing Universities Affairs had been issued be before a Presidential Decree was issued to annex the Faculty of Education to Ain Shams University. At the end of 1970, the Teachers College was annexed to the Faculty of Education, Ain Shams University.
Interpreting
Translation and Localization
Africa
Americas
Asia-Pacific
Central and Eastern Europe
Middle East
Western Europe