Certification Courses through the Localization Institute
Are you looking to enhance your skills and advance your career in localization? Look no further than our Localization Certification Programs!

The Localization Project Management Certification Program is an online learning course designed to equip professionals with the skills and knowledge necessary to effectively manage localization projects.

Key Program features:
23 self-paced, online learning topics within 4 major modules, 10 interviews with industry leaders, and optional webinars with the program creator
3 NEW Localization Best Practices modules: Managing Interpretation, Localization Management, and Machine Translation
Recently updated (2023)
Here are some key takeaways:
Manage virtual teams with an understanding of cultural differences and negotiation tactics
Increase localization maturity by using the Capability Maturity Model to identify strengths and weaknesses
Apply systemic risk management to adapt quality management processes and increase productivity
Understand Interpretation Fundamentals for Localization Managers.
Better align your localization strategy with company strategy and manage a localization department
Don't miss out on the opportunity to enhance your skills and advance your career in localization project management! Enroll now in the Localization Project Management Certification Program.
Over 600 students from companies such as Adobe, Amazon, Google, Microsoft, and many others have already graduated from the program.
Do you want to become an effective Marketer in this Global Digital Economy?
Look no further than Dr. Nitish Singh's certification course through the Localization Institute.

In this course, you will learn the theoretical framework of localization concepts and practical suggestions for creating culturally effective content. You will receive both a strong academic foundation and a pragmatic approach, helping you stand out in today's competitive market.

Key Features:
Program Expertise from leading industry professionals and academia.
High Educational ROI
6 Modules comprising 32 Lectures + supplemental readings.
Networking & Job Prospects: Access to our exclusive Web Globalization LinkedIn Group
Simple Entry Requirements
Dual Recognition: Industry Certification & University Certificate

Don't miss out on this opportunity to enhance your skills in Global Digital Marketing and Localization. Enroll now and take your career to the next level!

Get the tools you need with Global Toolbox sessions on July 6, 2023

On the day before the LocWorld49 Malmö main conference, The Localization Institute will present a suite of Global Toolbox sessions. These sessions are in-depth discussions about various topics guaranteed to enhance your knowledge and understanding of issues facing localizers today. The following sessions will each take place at the Clarion Hotel & Congress Malmö Live.

June 6, 2023
Format: In-Person
8:30 am – 4:30 pm
Roundtable moderator/organizer:
Dr. Peng Wang
Registration Fee: €750 + 25% VAT
Learn more
June 6, 2023
Format: In-Person
9:00am – 5:00pm
Roundtable moderator/organizer:
Daniel Goldschmidt
Registration Fee: €600 + 25% VAT
Learn more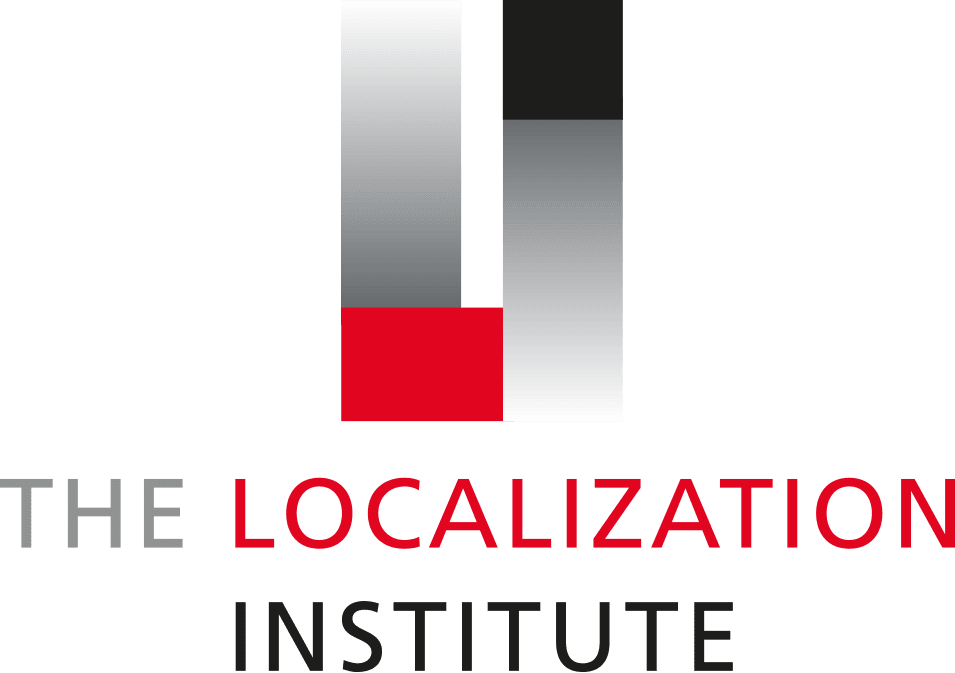 This email was sent to you by The Localization Institute, organizers of: