delsurtranslations: Celebrating 20 Years of Humble Beginnings and Remarkable Growth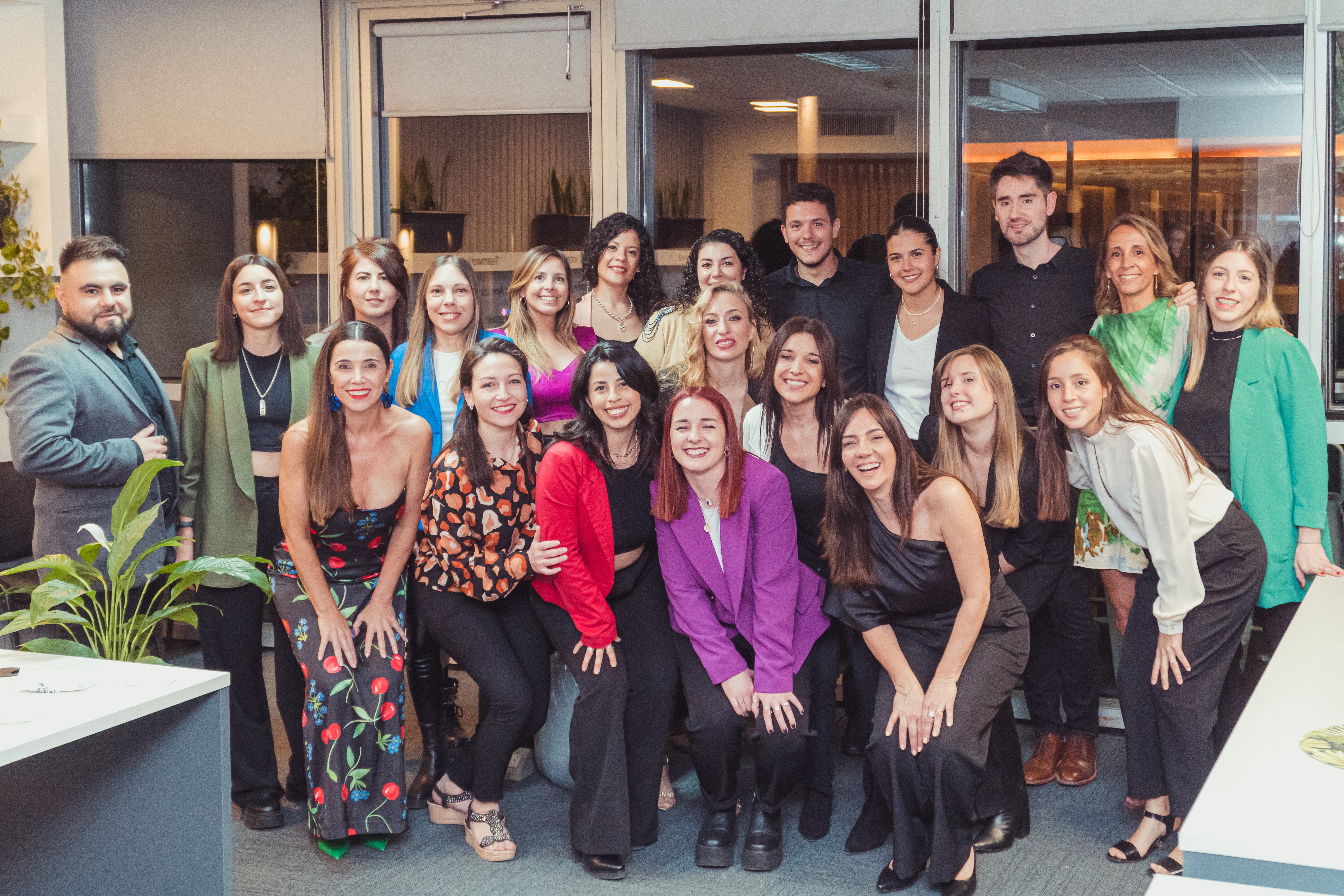 delsurtranslations, a prominent name in the localization industry, recently marked its 20th anniversary. This significant milestone offers a perfect opportunity to reflect on how it all began, the challenges faced, the invaluable support received, and the remarkable journey that has led to its current success.
A Toast to 20 Years
Two visionaries, Angelica and Virginia, sparked the idea of delsurtranslations during a casual conversation at a Miami Beach bar. Over some drinks and amidst talks of returning to Argentina, the idea of creating their translation agency was born. Little did they know that this dream would evolve into a thriving business.
Overcoming Early Challenges
The early years were far from easy. From 2003 to 2012, they juggled the demands of building their company with the responsibilities of family life. Pregnancies, childcare, school activities, got mixed up with projects, learning about the industry and finding new clients. However, their unwavering determination and family's support sustained them through these trying times.
Guided by Wise Counsel
delsurtranslations' growth was made possible thanks to the guidance of experienced professionals both within and outside the industry, who taught them how to teach, manage, lead, and expand into the international market. Many of these valuable mentors continue to stand by their side, a testament to the lasting impact they've had on collaborators and other professionals.
A Commitment to Continuous Improvement
In 2017, still trusting the never ending value of education, Angelica and Virginia embarked on an MBA program. The knowledge they gained from this endeavor was skillfully integrated into delsurtranslations, leading to ongoing improvement and innovation.
Staying Humble and Seeking Help
Throughout their journey, humbleness has been a cornerstone of their evolution. Whenever challenges arose, they didn't hesitate to seek help. IT, Finance, and Coaching experts were brought on board to strengthen the company culture and build the exceptional team that we see today.
A Tale of Friendship and Teamwork
As in any entrepreneurial story, delsurtranslations faced its share of difficulties and moments of adversity. However, they tackled these challenges as friends and as a dedicated team, emerging stronger each time.
Icons of the Localization Industry
In the eyes of the localization industry, Angelica and Virginia have forged a reputation that goes beyond professional excellence. As Jesper aptly puts it, "Your reputation precedes you!" Their remarkable achievements in the field have left an indelible mark. Moreover, the playful expressions, like "I'm Angelica and I am not an angel; she's Virginia and she is not a virgin," reveal the warmth and familiarity with which they are regarded. Also, as remarkable dancers at events they solidified their status as industry icons, embodying the perfect blend of expertise and lively personality that makes them truly unforgettable.
A Legacy of Pride and Community
Today, delsurtranslations celebrates not only their remarkable achievements but also the enduring legacy they are building, which extends to their community, their team, their friends, and their families. The gratitude is extended to everyone who has been a part of this inspiring journey.
This anniversary celebration is a testament to the power of vision, determination, and the support of a thriving community of friends and colleagues. Here's to many more years of success and legacy-building for delsurtranslations.