Clinical trial translations: Success factors for regulatory compliance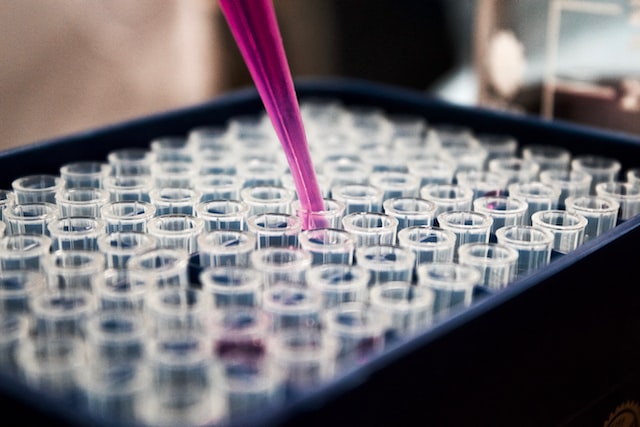 Sign up for our newsletter on globalization and localization matters.
Life Sciences businesses can sometimes underestimate how translation and streamlined content processes can contribute to successful clinical trials. The right global content partner may turn out to be a lifesaver, simplifying the complexity of compliant life sciences translations.
A recent case study demonstrates how Cara Therapeutics got their Korsuva™ Injection successfully FDA-approved and exemplifies crucial best practices for clinical trial translations.
The game changer: A customized clinical trial production system
The real game-changer to successful clinical trial translations is deploying customized, proprietary, clinical trial-centric production systems.
The complete study material can be centrally stored, managed and traced in the system, including any trial-specific information, such as study requirements, instructions, study contacts and roles. This allows easy search and retrieval of any document, plus full management of protocol titles in all languages.
A customized translation strategy that includes the study sponsor and CRO
Pharma and biotech companies usually cooperate closely with a CRO (Clinical Research Organization) to conduct global clinical trials. Providing a framework that integrates the CRO into all localization workflows, guaranteeing a smooth flow of information between all parties involved, is an important criterion for success.
This collaboration strategy ensures quality and fast turnaround time, two crucial elements in clinical trials.
A centralized collaboration space
A unique, central project management portal keeps all parties up to date with complete visibility to all ongoing translation projects. Both client and the CRO can define and align study-specific workflows seamlessly, track budget and spend, and measure turnaround times and other KPIs, all from the same collaboration platform.
Once translated, delivery of each project with the associated certificate and administrative sign-off frees all parties from time-consuming manual intervention, with handoff and delivery processes perfectly streamlined.
Life Sciences industry and linguistic expertise
Naturally, life sciences and clinical research subject matter expertise is essential for those who provide language services. The linguists who translate scientific content in general, and clinical trial documents specifically must have this expertise.
While ISO 9001:2015 and ISO 17100 certifications should be a given for any sector, the Life Sciences industry requires these certifications and highly depends on specific qualifications and experience in the clinical subject matter from all linguists involved. 
The same is true for the project management team. Extensive experience in the clinical study space is of great value, especially when it comes to processes and documents required for patient-reported outcomes and linguistic validation. 
Best-in-class, integrated translation technologies
A translation memory unique to the client, with customized terminology glossaries in the specific therapeutic area, shouldn't just be an option, but the standard – always using best-in-class technologies to optimize quality, timelines and scale.
Dedicated life sciences processes
Customized workflows can also offer more security, quality and efficiency in the clinical trial process. For example, a workflow that analyzes each translation request to determine in-scope or out-of-scope requests can result in tight budget control and approval for all out-of-scope requests.
Automated quality assurance with ambitious KPIs
A well-designed framework of quality assurance automation plays an important role for almost any client, but even more so for clinical studies. Clinical trial sponsors can't afford any inaccuracies and depend on the guarantee that terminology and formatting requirements are met throughout, with zero tolerance for non-compliance.
These best practices are vital for the Life Sciences industry, especially for the translation of clinical trial materials that must be of the highest quality, comply with regulatory requirements, and deliver under tight timelines. To learn how the advanced technical solutions and streamlined workflows described above work in practice, take a deep dive into the Cara Therapeutics success story with Acolad Life Sciences.  
Do you want to contribute with an article, a blog post or a webinar?
We're always on the lookout for informative, useful and well-researched content relative to our industry.