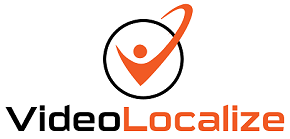 VideoLocalize.com
Headquarters
GALA Member
VideoLocalize is the spin-off of Boffin Language Group, a language service provider specializing in Asian languages. As Boffin was handling more and more voiceover video localization projects over the past few years, we found that it was very time consuming to post edit the audio and video elements and make them synchronize properly. So, we started to develop an automation tool for our own internal use back in June 2016. After we won TAUS Innovation Award in October, we decided to commercialize it as an industry tool because the time consuming aspect of traditional video post editing is a common problem in the industry. This is how VideoLocalize got started.
Using the synchronization technology as a centerpiece, we have built a complete video localization platform that includes a voiceover talent pool, a subtitle burning tool, a voice dubbing tool using the latest Text-to-Speech technology as well as a project management environment. VideoLocalize is giving translators, project managers, voice talents, and clients the tools and online workspace they need to complete video localization projects — faster and at a far lower cost than before.

About Boffin
Founded in China in 1996 and headquartered in Toronto, Boffin Language Group Inc. has secured a strong niche position and a reputation as a reliable provider of high-quality translation and localization services, primarily for the Chinese (Simplified & Traditional), Korean and Japanese languages. Boffin is also an established engineering service provider, handling software localization, QA testing, DTP, and audio/video engineering as well.

To learn more about Boffin, visit http://www.boffin.com.
Consulting
Multimedia Localization
Staffing
Tools or Tech Development
Translation and Localization
Financial Services
Gaming
Life Sciences
Media
Professional Services
Technology
Africa
Americas
Asia-Pacific
Central and Eastern Europe
Middle East
Western Europe