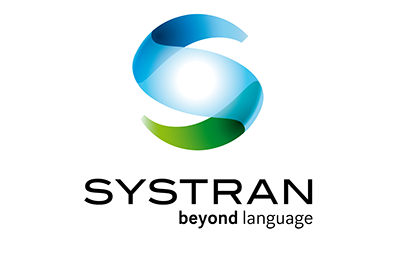 SYSTRAN
Headquarters
GALA Member
With more than 50 years of experience in translation technologies, SYSTRAN has pioneered the greatest innovations in the field, including the first web-based translation portals and the first neural translation engines combining artificial intelligence and neural networks for businesses and public organizations.
SYSTRAN provides business users with advanced and secure translation solutions in various areas such as: global collaboration, multilingual content production, customer support, electronic investigation, Big Data analysis, e-commerce, etc.
In 2019, SYSTRAN launches a unique cloud-based platform bringing together the best of neural translation technology and a global network of experts to train domain-specific translation models. With this Marketplace, SYSTRAN has the ambition to offer the best translation quality through thousands of translation models tailored to domains such as legal, medical, IT, retail and much more.
For more information, visit www.systrangroup.com and test translation quality here: https://translate.systran.net
Translation and Localization
Tools or Tech Development
Financial Services
Gaming
Public Sector
Technology
Legal
Professional Services
Life Sciences