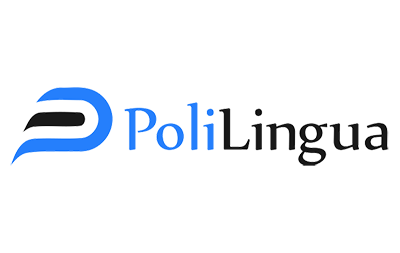 PoliLingua Ltd.
Headquarters
GALA Member
PoliLingua Ltd. specializes in translation, localization and managed language solutions for clients both large and small, from corporate, government and private sectors.
Our project management teams offer a professional and friendly service with an in-depth understanding of project requirements. We work with total respect for our clients' deadlines and budgets. We're happy to provide free price quotes for any document, user manual, website or software localization project. Contact us now for a free quote!

Over the past 15 years, PoliLingua has specialized in many different types of document translation services (legal, medical, technical, financial, and others). We also offer website translation and software localization, as well as video game localization services. Armed with a global network of production facilities, we can translate anything into over 60 languages, guaranteeing client satisfaction.
Ceomplementary, we provide high quality transcription services, multilingual voice over, interpreting and DTP services.
We are always open to work with professional linguists, and are operating equal opportunities recruitment process. If you are interested in joining us, please complete and submit the form on our website,
Multimedia Localization
Tools or Tech Development
Consulting
Translation and Localization
Interpreting
Education and Training
Staffing
Financial Services
Professional Services
Gaming
Public Sector
Media
Technology
Legal
Life Sciences
Western Europe
Asia-Pacific
Africa
Central and Eastern Europe
Middle East
Americas