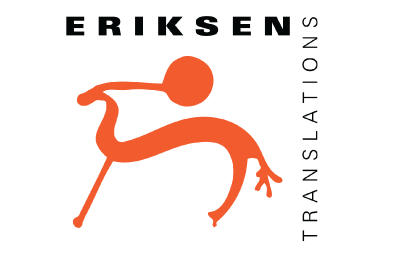 Eriksen Translations Inc.
Headquarters
GALA Member
360 Court Street, Unit 37
Brooklyn New York 11231
United States
Website: www.eriksen.com
Eriksen Translations Inc. helps companies reach their global audiences in the domestic and global marketplace. Founded in 1986, Eriksen provides multilingual services in more than 100 languages, offering translation, interpreting, typesetting, web and multimedia localization, transcreation, transcription, and voiceover and subtitling services to clients worldwide. Headquartered in Brooklyn, New York, Eriksen partners with major companies in finance, insurance, law, creative services, health care, and education, as well as nonprofits and leading museums and cultural institutions worldwide.
Consulting
Interpreting
Multimedia Localization
Translation and Localization
Financial Services
Legal
Media
Professional Services
Public Sector
Technology
Africa
Americas
Asia-Pacific
Central and Eastern Europe
Middle East
Western Europe