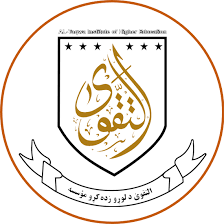 Al-Taqwa Institute of Higher Education
Headquarters
GALA Member
Al-Taqwa Institute of Higher Education is a nationally acclaimed institution of higher education in Afghanistan. Quality education aimed at directing the students towards research, innovation and extension is the defining element of ATIHE.

Al-Taqwa Institute of Higher Education, recognized by the Ministry of Higher Education of Afghanistan as one of the best higher education institutes in the country and makes history by becoming the private higher education institute officially registered with the Government of Afghanistan in the year 2012.

Since its inception, AIHE has grown from an initial enrollment of 150 students to more than 320 students in less than a few months. Today it is a thriving academic and intellectual center dedicated to providing Afghans with a world-class education programs. A non-profit, co-educational institution, ATIHE offers bachelor's degree programs in Economics, Business Administration, Law and Political Science.

Al-Taqwa Institute of Higher Education also offers diploma programs in Information Technology (DIT) and English Language (DEL). The institute now has around 4000 students in all four bachelor's programs with more than 3000 Alumni.