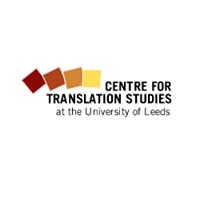 University of Leeds
Headquarters
GALA Member
The University of Leeds Centre for Translation Studies (CTS) places professional linguists' training at its core and is a member of several prestigious networks and organisations: European Master's in Translation (EMT), CIUTI, Universities' Contact Group IAMLADP, APTIS, ITI, CIoL and ELIA-Exchange. The CTS hosts the following renowned Masters programmes: MA Applied Translation Studies (MAATS), MA Audiovisual Translation Studies (MAAVTS), MA Conference Interpreting and Translation Studies (MACITS), and MA Business and Public Service Interpreting and Translation Studies (MABSPSIT). The Centre also offers Postgraduate Diplomas in Conference Interpreting (PG Dip CI) and Applied Translation Studies (PG Dip ATS).

The working languages are English plus Arabic, Chinese, French, German, Greek, Italian, Japanese, Portuguese, Russian and Spanish, though please note that not all language pairs are available every year for all our MA and PGDip programmes.

These vocational programmes have the common goal of enabling students to develop into fully operational translators, subtitlers and interpreters, while acquiring a firm grounding in professional technologies and practices alongside translation theory, as expected at master's level. The availability of up to 12 languages makes it possible to create realistic team-working scenarios for both translators and interpreters, reflecting the true demands of professional practice.

The teaching team demonstrates an excellent balance between academic members of staff and contracted practitioners. Our programmes involve practising translators or subtitlers or interpreters working for the EU, UN or other organisations.
Consulting
Tools or Tech Development
Education and Training
Interpreting
Translation and Localization
Multimedia Localization
Professional Services
Technology
Central and Eastern Europe
Western Europe
Middle East
Americas
Asia-Pacific