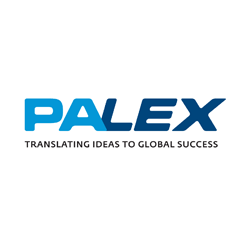 Palex Group Inc.
Headquarters
GALA Member
Palex Group is an US-based branch office of Palex, one of the leading Russian language service providers. Its mission is to build and maintain a reliable bridge between our clients located in Europe and Americas and production and management facilities in Russia.
From its founding in 2002, Palex has been focused on developing a powerful and intelligent team able to deliver first-rate services to our clients. These efforts translate into our ability to handle complex, large projects without compromising overall quality.
We have been constantly improving our workflow, training our team and doing our best to provide our clients with quality, cost effective services. That is appreciated by most of our clients and Palex has experienced a steady growth since its foundation.
Apart from translation we are focusing on commercial software development for localization industry with quality control being our major field of application. Our cutting-edge intelligent QA tool Verifika is developing rapidly and winning global recognition as a very efficient and user-friendly tool.
Today, we have a strong position in the localization market as one of the few companies not only providing quality services into many languages, but also using smart systems to do so. With our skilled management team and great IT potential we aim to expand our handling of complex localization projects.
With 92 employees in four offices and over 800 specialists worldwide, Palex can deliver high-quality translations into over 60 languages.
Palex is certified under ISO 9001:2015 and ISO 17100:2015 and is proud to be a member of GALA, ISDEF, ALC.
Translation and Localization
Tools or Tech Development
Multimedia Localization
Life Sciences
Technology
Financial Services
Professional Services
Gaming
Legal
Middle East
Central and Eastern Europe
Asia-Pacific
Americas
Western Europe