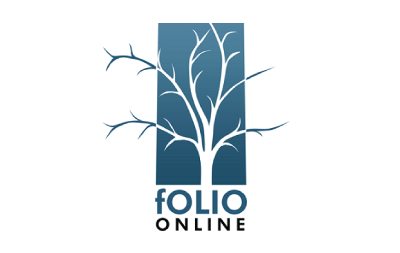 Folio Online
Headquarters
GALA Member
MISSION STATEMENT
Our mission: Translating our passion for languages into effective market penetration for clients. In addition, we are committed to maintaining our position as the world's leading provider of African language services.

ABOUT US
The Folio Group is a Language Service Provider (LSP) located in Cape Town, South Africa. The founding company, Folio Translation Consultants, was established in 1988 by Philip Zietsman, currently the MD of the group. A new division, Folio Online, was created in 2000 in order to serve international clients. The Folio Group is a global leader in the provision of African language services and manages a significant volume of work in West and East European and Asian languages.

SERVICES
Translation: At Folio, we thrive on the challenge of facilitating cross-cultural communication for our clients. For nearly three decades, we have delivered professional translation services, building experience, networks and systems along the way. Our language specialists are committed to providing top-quality and consistent translation services on time.
Editing & Proofreading: Any company that takes pride in its professional image will go to great lengths to ensure that all written material, whether it be for a website, brochure or blog, is 100% free of spelling or grammatical errors.
Copywriting: Our skills in copywriting and translating for advertising and marketing are in frequent demand. From concept right through to implementation, Folio can source copywriters with the right background for your project. Offering a wealth of commercial experience, our copywriters are on call to help you achieve your advertising and marketing goals.
Transcriptions: Transcribing is a laborious task if you lack the necessary experience and equipment. Not only that, but it needs to be done in a quiet environment without too many interruptions. This is why outsourcing transcriptions makes sense, freeing up secretarial staff to continue with their normal duties.
Localisation: The richness of cultural diversity means that words, expressions and idioms can carry completely different meanings in different regions. Localisation services ensure that a message in its entirety will not be offensive to, or cause misunderstanding by, the target market.
Interpreting: The demand for qualified, professional interpreters has grown exponentially during recent years. South Africa has evolved into a major conference destination boasting international conference centres in Cape Town, Durban and Johannesburg. Smaller conference venues are to be found in many scenic locations throughout the country. Folio's team of independent interpreters has expanded to meet the needs of the conference industry, offering the full spectrum of interpreting services. Folio provides consecutive, simultaneous, telephone and video remote interpreting services. Should you require whisper interpreting (a.k.a. chuchotage) this can also be arranged.
Folio InterTel: InterTel is a sophisticated instant telephonic interpreting service in which live interpreters can be contacted at the touch of a button in order to streamline communication between English and non-English speakers. An instant telephonic interpreting service which links clients to qualified interpreters via telephone. At the touch of a button any languages may be selected for instant interpretation.
Voice-overs: Markets and minds are increasingly reached via audio and audiovisual (AV) broadcasts these days as digital content replaces print media. Folio's Voices department introduces clients to talented actors and voice-over artists in many different languages. We offer a comprehensive, end-to-end service so as to ensure successful productions that meet international standards of professionalism. Please visit our voice bank at: https://www.folio-online.co.za/#voices
Subtitles: Folio is well-positioned to meet the language service needs of the film industry. Filmmakers from Hollywood, Bollywood and Nollywood have discovered that Cape Town is a fantastic destination to shoot films in studio and on location. Moreover, the South African movie industry is growing in stature with a burgeoning demand for language services.
SEO (Search Engine Optimisation): Our SEO service entails keyword incorporation based on your field of expertise, ensuring frequent inclusion of these keywords throughout your website. Page structure and design can also be optimised for maximum SEO impact. By keeping abreast of developments within online search algorithms, the power of the latest search technology can be harnessed. Current examples of this include co-citation and co-occurrence, which are tools to enhance your website's recognition factor so that it is accessible to the top search engines.
Consulting
Interpreting
Multimedia Localization
Tools or Tech Development
Translation and Localization
Financial Services
Gaming
Legal
Life Sciences
Media
Professional Services
Public Sector
Technology
Africa
Americas
Asia-Pacific
Central and Eastern Europe
Middle East
Western Europe