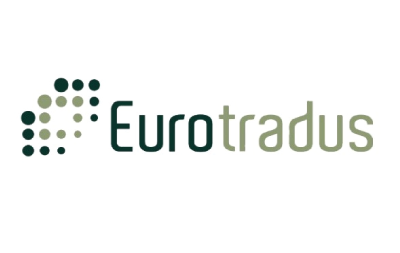 EUROTRADUS
Headquarters
GALA Member
Since 2007 we have been fostering international companies with innovative language solutions and modern technologies. Today we are one of the leading service providers for translation and localization in Northern Europe.

- Our linguists translate exclusively into their mother tongue.
- We use innovative technologies for translation and localization such as computer-assisted translation (CAT) tools, translation management systems (TMS), quality assurance (QA) tools and desktop publishing (DTP) programs.
- Our services are provided in accordance with ISO 17100, the International Quality Standard for Translation Services.
- Our fields of expertise cover the translation and localization of software and hardware, user manuals for consumer electronics, engineering, automotive industries, medical, marketing, legal and financial texts (projects for the world's leading companies: Google, HP, Microsoft, Samsung, Sony, Philips, John Deere, etc.).
- Regular languages at Eurotradus: Lithuanian, Latvian, Estonian, Swedish, Danish, Finnish, Norwegian, English, German, French, Spanish, Italian, Russian, Polish, Czech, Slovak, Slovenian, Croatian, Serbian, Bulgarian, Ukrainian, Hungarian, Romanian, etc.
Interpreting
Multimedia Localization
Tools or Tech Development
Translation and Localization
Financial Services
Gaming
Legal
Life Sciences
Media
Professional Services
Public Sector
Technology
Americas
Asia-Pacific
Central and Eastern Europe
Middle East
Western Europe