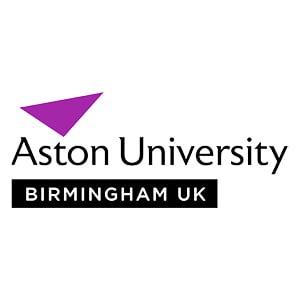 Aston University
Headquarters
GALA Member
Aston University has a long tradition training translators. We prepare our students for a professional career in the global language industry. With the right combination between theory and practice, we cover all the necessary aspects to succeed in the translation market at an international level.
We are a member of the European Master's in Translation network and we are corporate members of the ITI and CIOL.
We currently have two postgraduate programmes in translation.
This innovative programme prepares you for a professional career in the global language industry. The MA offers specialist coaching in translation between Arabic, Chinese, French, German, Portuguese, Spanish and English.
You will learn about the business of translation from professionals working in the industry and gain practical, hands-on experience through our practical modules and our optional placement module. Providing a good combination of practice and applied theory, we will cover all the necessary skills and knowledge that you need to succeed in the translation market at an international level.
The MA in TESOL and Translation Studies is for those who wish to pursue a career in TESOL and acquire additional expertise in translation theory and practice. It is designed for those who have little or no teaching experience and builds on our extensive experience and highly successful distance learning Masters programmes in TESOL. You can develop in-depth skills in areas of interest, depending on your choice of optional modules.
Recent destinations for our graduates include
working as translators (freelance or in-house)
technical editors
software developers
video game localisers
subtitlers
audiovisual translators
translation project managers for translation agencies, both in the United Kingdom and abroad.
Some of our students who started in the industry as freelance translators have now set up their own business and become company directors.
Entry requirements
2:1 degree in Translation Studies or in French and/or German and/or Spanish and/or Portuguese and/or Arabic and/or Chinese or a related subject (e.g. Linguistics, English, Literature, etc). You will need to indicate a minimum level of competence as equivalent to CEFR C1 in the language other than English that you plan to study. Applicants who cannot provide formal evidence of their level of language competence in a language other than English will be assessed individually by the department. If your first language is not English or your first degree was not taught in English in an English speaking country, one of the following is required: IELTS 6.5 overall (at least 5.5 in one band and 6.0 in the other bands) or TOEFL iBT 93 overall.
This information details the typical entry requirements for this course for the most commonly offered qualifications. Applicants with alternative qualifications may wish to enquire with the relevant admissions teams prior to application whether or not their qualifications are deemed acceptable. For less commonly encountered qualifications this will be judged on a case-by-case basis in consultation with the academic admissions tutor.
Asia-Pacific
Americas
Western Europe