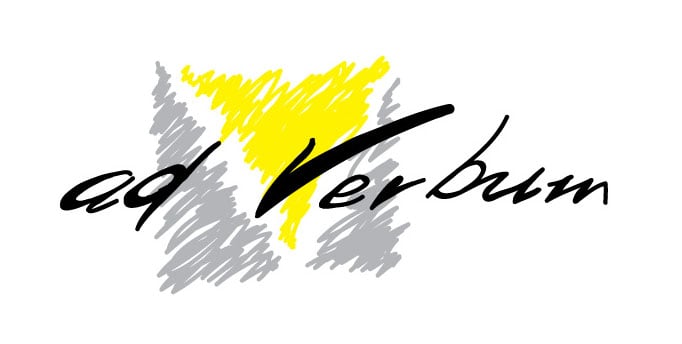 AD VERBUM
Headquarters
GALA Member
Mission:

AD VERBUM is dedicated to providing high quality North (Scandinavian and Baltic), Central, Western and Eastern European language family translations for the Customers around the world.
History:

AD VERBUM is a family owned company, established by its current owners and board members. The company was established in mid-2002 to meet the high demand for quality translation and localisation services for the three Baltic languages. Over the years the rapid growth of AD VERBUM required equally rapid growth of the company staff, including professional Project Managers, Linguists, Vendor and HR Managers, Localisation Engineers and Quality Assurance Specialists. By the turn of 2008/2009 AD VERBUM had grown into one of the leading translation service providers in the Baltic States. After careful consideration, the decision was made to broaden the specialist language range of AD VERBUM to include all European languages. After successfully recruiting new office staff, as well as the creation of a top-notch linguist data base, AD VERBUM began offering translation from/into all European and Eurasian languages. Currently AD VERBUM is a leading translation & localisation provider in Northern Europe, covering around 70 target languages and serving customers from every continent.
Capacity:

In 2016 – 2017 alone AD VERBUM translated a total of ~ 111 million words, for the North, Central, Western and Eastern European languages. Currently on average AD VERBUM handles translation of approximately 216 000 - 324 000 words a day.
Recent development and goals:

AD VERBUM is dedicated to establishing itself as one of the leading mid-size language service providers in North Europe. By working on establishing long-term cooperation with different industry leaders, manufacturers, European Union institutions and government institutions we are securing our future development and further expansion. AD VERBUM is also investing in technical capacity, by working with and constantly updating our Global Management System, Language Quality Assurance systems and Computer-assisted Translation (CAT) tools. In the beginning of 2010 AD VERBUM received the European standard for translation services EN 15038:2006. On February 2013 AD VERBUM acquired ISO 9001:2008 quality management standard. On December 2013 AD VERBUM introduced new global TMS (Translation Management System) Plunet. On December 2015 AD VERBUM moved into new office specifically constructed for company needs with top notch secure server rooms and other facilities to protect our customers' data. On February 2016 we became ISO 17100:2015 certified. On January 2017 AD VERBUM received ISO/IEC 27001:2013 certificate.
Multimedia Localization
Tools or Tech Development
Translation and Localization
Interpreting
Gaming
Professional Services
Financial Services
Life Sciences
Legal
Media
Public Sector
Technology
Africa
Middle East
Central and Eastern Europe
Asia-Pacific
Western Europe
Americas