Hindi Translation Services for the Textile Industry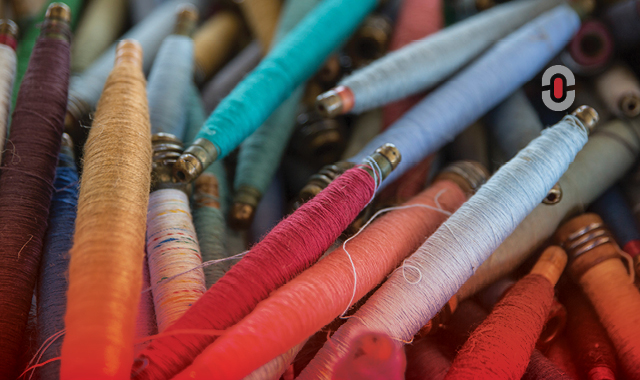 Sign up for our newsletter on globalization and localization matters.
India has a highly prominent textile industry that is growing from strength to strength. Major global fashion brands have approached multiple textile mills and textile recycling service providers to help them remain competitive in a global marketplace. Luckily, India is very capable of delivering to the highest standards.
However, with Hindi being the major language spoken in the country, many in the textile industry will require accurate and precise Hindi translation services to ensure that there is no miscommunication between stakeholders and that marketing materials are also accurately localized for greater impact.
With this in mind, in this article, we set out to discover what the place of the textile industry is in India, where Hindi translation services may play a role, and what the major challenges of textile industry translation can be with a particular focus on the Hindi language. Let's take a closer look.
What are the textile industry and its place in India?
The Indian textile industry is particularly strong in terms of its multiple and varied production bases. For example, the country produces a wide range of fiber and yarns from natural fibers which include cotton, jute, silk, and wool as well as synthetic fibers like polyester, viscose, nylon, and acrylic.
But all this being said, there's no better way to get a glimpse at the scope of the textile industry in India than by looking at some critical numbers that paint a picture of the strength of this market segment. Here are a few numbers that should make you stand up and take notice:
India's share of the global textile and apparel trade is 4%.
The country is the world's largest producer of cotton.
Cotton production in India is projected to reach 7.2 million tonnes by 2030, driven by consumer demand.
The industry is expected to grow to reach a value of $190 billion by 2025-26.
India's textile and apparel exports (including handicrafts) were valued at $44.4 billion in 2022, a 41% increase year-on-year.
India's textile and apparel exports to the US, its single largest market, was 27% of the total export value in 2022.
The country enjoys a comparative advantage in terms of skilled manpower and cost of production, relative to major textile producers.
In June last year, an Indian Minister announced that the government intends to establish 75 textile hubs in the country.
What is included in textile translation services?
Because of the broad nature of the Indian textile industry, textile industry translation is very broad, too. In fact, it can include the translation of documents that are related to all areas of the textile supply chain: from raw fiber production and fabric design to textile machinery manufacturing and international distribution. As such, documentation can include the following:
Marketing materials
Business contracts
Training courses
Websites and software applications
Operational manuals for Textile equipment (e.g. knitting machines, crochet machines, lace-making machines, weaving machines, tufting machines, etc.)
Documents for monogramming machines
Online e-commerce websites
Press releases
Advertising videos
International employee training courses
Product packaging
Technical documents
What are the peculiarities of the Hindi language that make it difficult to translate?
Hindi translation services that specifically deal with textile industry translation need to overcome a number of linguistic challenges and nuances to ensure effective translation of the source text into the target language. Some of these challenges are broadly outlined below.
1. Sources of vocabulary
The Hindi language is exceptionally rich and it has influences from the Urdu and Sanskrit languages. As such, translators need to take into account which source a Hindi word is from and adapt it to the current use of Hindi in its present-day form to ensure an accurate translation in the source language.
2. The script used
Hindi is based on the Devanagari script, also called an abugida. In this script, many characters may represent one consonant and vowel combination as opposed to a single vowel or consonant.
3. Pronunciation
Inexperienced translators will not be able to pick up on slight pronunciation nuances. However, these are crucial because the pronunciation of the same word in different ways can have completely different meanings.
4. Grammar
Hindi grammar is characterized by diacritic, which is an important part of this aspect of the language. Language accents can completely change a word's meaning and, therefore, an experienced linguist will be able to pick this up with ease.
5. Verbs
The verb conjugation is another important part of translating Hindi. In particular, being aware of gender when conjugating verbs is essential because it changes every time. Consequently, an adept translator will be able to pick up on this nuance and translate it accurately.
6. Sentence structure
Whereas most languages have the subject-verb-object structure in sentences, in Hindi, the verb comes at the end.
7. Conjunct consonants
This is a language-specific peculiarity of the Hindi language. It refers to cases when two or three consonants are merged into one and deliver accurate wording.
Textile Industry: Key Insights and Concluding Remarks
The Indian textile industry is booming. Major international fashion brands are in the country taking advantage of its skilled manpower and facilities that the government is encouraging growth in. With this in mind, it is becoming necessary for many in the industry to require Hindi translation services for greater business scaling and expansion and the ability to remain more competitive and gain wider shares of the fashion and textile market. Even if it's textile recycling or the operational processes required for the smooth functioning of a textile mill, textile industry translation has become absolutely imperative. With this in mind, choosing the right partner for your translation needs can help ensure that you stay ahead and compete more effectively in a global marketplace where fashion and apparel will always be many sought-after goods.
Do you want to contribute with an article, a blog post or a webinar?
We're always on the lookout for informative, useful and well-researched content relative to our industry.