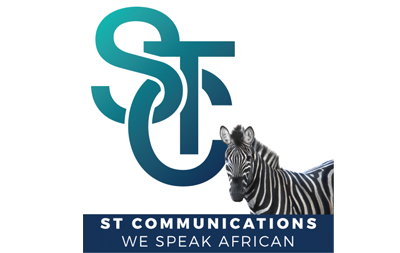 ST Communications
Headquarters
GALA Member
ST Communications is a communications, translation and localization agency based in South Africa, servicing South African, African and Worldwide businesses. ST Communications works across cultures and borders providing solutions and strategies to language barriers and providing meaningful translations to make you and your company understood anywhere in the world.
We offer translation and localization services from English into all eleven of the official South African languages, other African languages, as well as major world languages, and vice versa. The languages we work in include - Afrikaans, isiXhosa, isiZulu, Sesotho, Sepedi, Xitsonga, SiSwati, Tshivenda, Ndebele, Setswana, Shona, Swahili, Yoruba, Wolof, Kinyarwanda, Igbo, Hausa, Arabic, Amharic, Farsi, Chichewa, etc.
With an extensive database of regular translators and editors all with years of experience in various fields, ST Communications takes pride in providing work of a professional quality, while guaranteeing excellent rates.
Education and Training
Consulting
Interpreting
Translation and Localization
Multimedia Localization
Tools or Tech Development
Technology
Public Sector
Media
Legal
Life Sciences
Financial Services
Professional Services
Gaming
Africa
Americas
Western Europe