More file formats are available with Nitro: translate JSON files now! This is a brand new feature for the online human translation platform from Alconost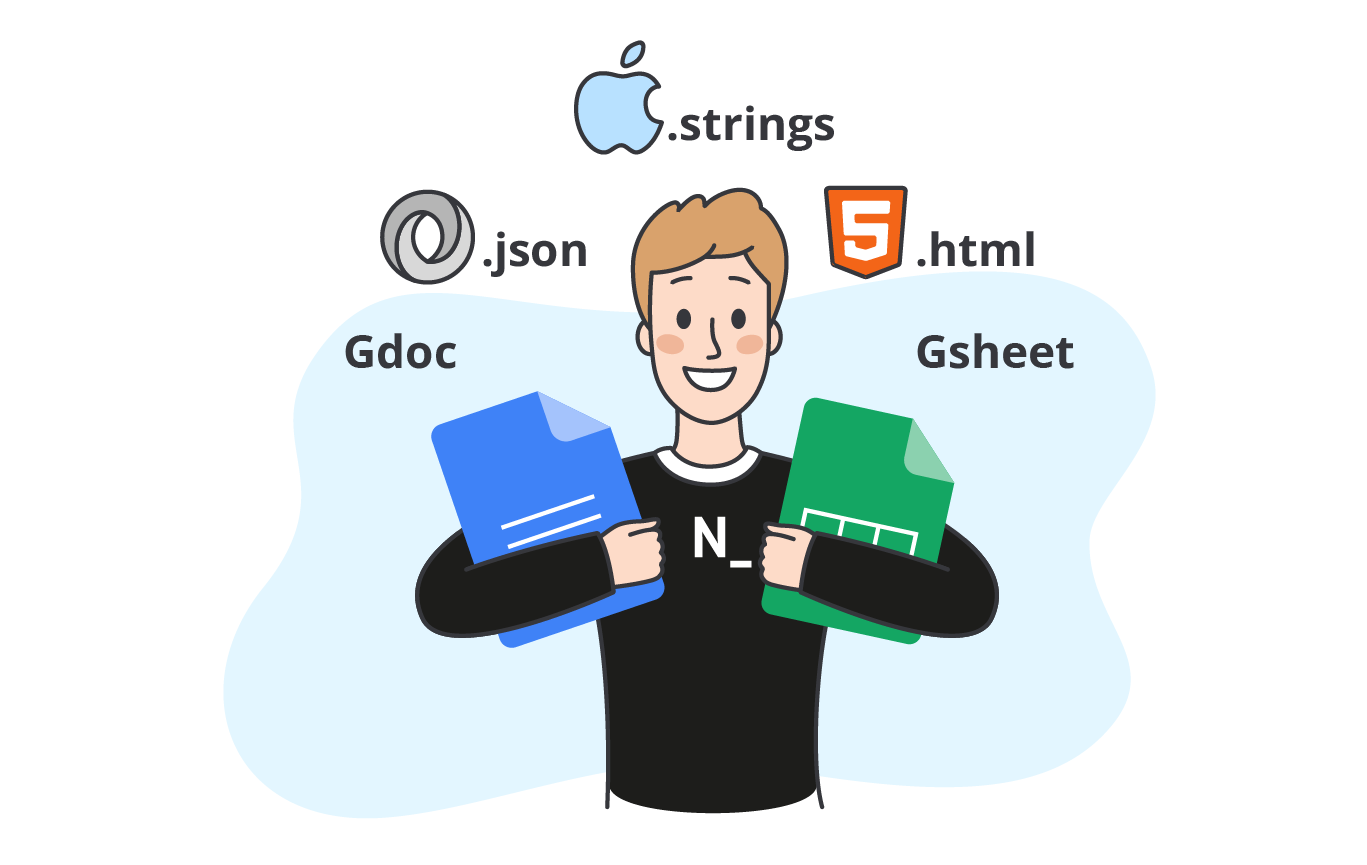 Nitro, Alconost's human translation platform, announces support for a new file format: JSON. Now, it's easier than ever to localize JSON files directly, within 24 hours to any of the 70+ languages supported by the online platform.
This new feature allows developers using JSON files to easily translate them within hours into multiple languages using the intuitive Nitro interface.
All you need to do is upload your JSON files to Nitro, choose the language(s) you need, and pay online — that's it! You will get the completed translation delivered directly to your email within 2-24 hours and in the same JSON format, translated by a professional native-speaking linguist.
Translations are stored in a translation memory for future use. This means that when you upload another document for translation, it will be analyzed against the memory for matches, providing a discount of up to 70%.
We have already added support for Google Docs, Google Sheets, html, and .strings files, which allows users to send files and get the translation back in the same format. This works for JSON now, too! Follow us on social media and stay tuned to learn about new upcoming translation formats and features of the Nitro platform!
Learn more about Nitro: https://alconost.com/en/nitro
Explore Nitro's opportunities without creating an account: nitro.alconost.com
For questions about Nitro and its API, or for assistance with implementation, please book a call or send us an e-mail to: [email protected]
For inquiries regarding this press release, our company, and all services other than Nitro and Nitro API, contact us at: [email protected]
About Alconost
Alconost is an international company founded in 2004 by software engineer Alexander Murauski and his team. We provide translations into foreign languages and localization for apps, games, videos, and contextual advertising.
Our services were originally designed based on the founder's experience with multi-language translation and its implementation in his software localization projects. This helped form the company's mission: to help IT companies reach foreign markets.
We have localized over 1,500 projects, created over 1,000 videos, and launched hundreds of multilingual advertising campaigns.
We're proud to work with so many clients—from independent developers and small teams to major accounts such as Microsoft, Kaspersky, ByteDance, and many more.
Corporate profile
Name Alconost Inc.
HQ 700 N. Fairfax - Suite 614 - Alexandria, VA 22314, USA
CEO Alexander Murauski
Established 2004
URL alconost.com
Facebook https://www.facebook.com/alconost
Twitter https://twitter.com/alconost
LinkedIn https://www.linkedin.com/company/alconost
Services Localization/translation, video production, multilingual marketing