Janus Worldwide is incredibly honored to have won a Best Employers in Localization Award (BELA) 2021.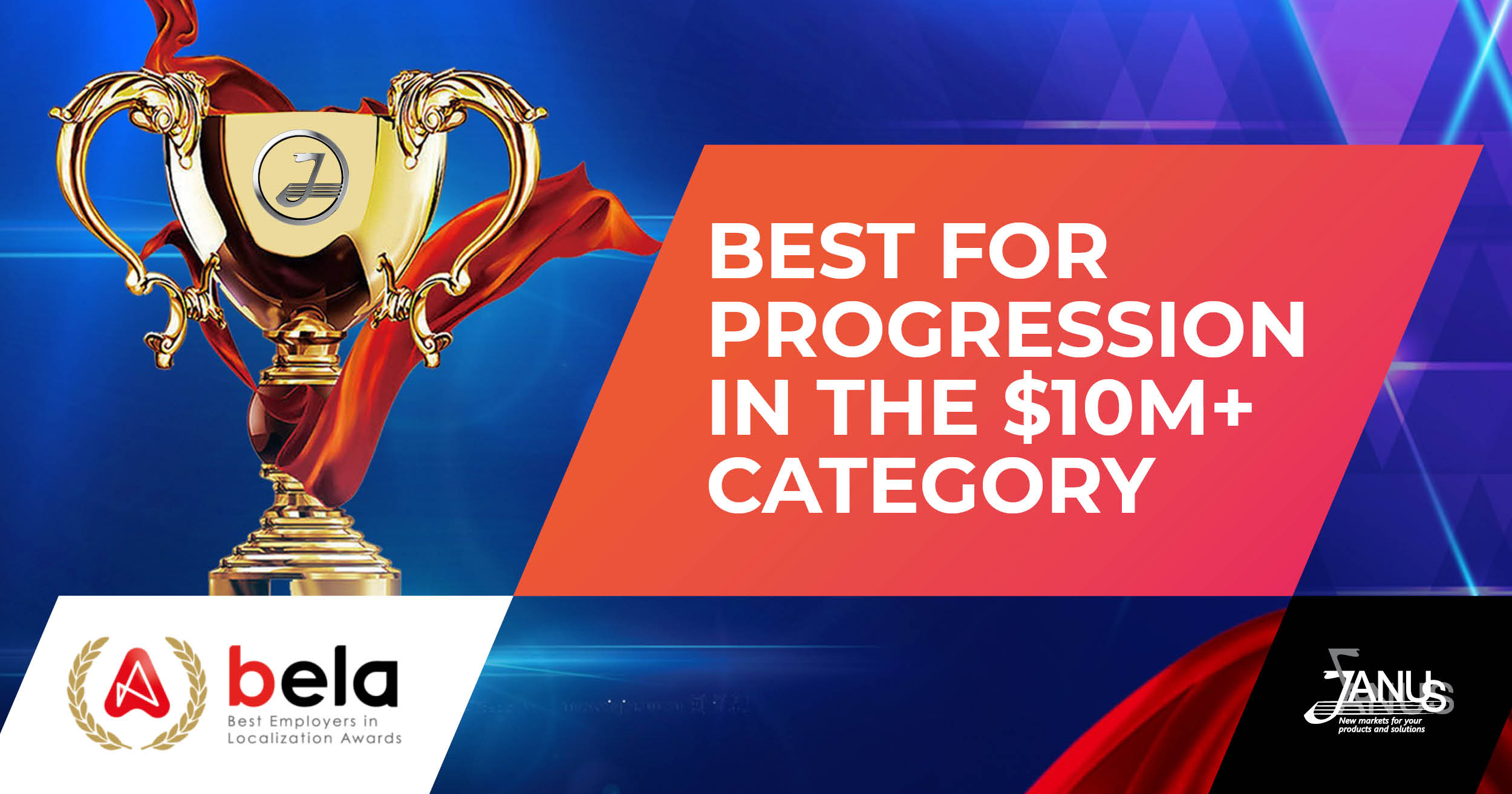 The company was named the Best Language Service Provider for Career Progression in the category for businesses with over $10 million in revenue.
"It's an honor to be recognized with a BELA in the Best for Career Progression category," said Janus Worldwide CEO Konstantin Josseliani. "I'm incredibly proud of our team for their professional approach and for consistently adhering to our 'Customer First' principles. The translation industry is constantly evolving, and we are striving to establish our productivity and project management processes as a benchmark within the sector, and to be a trusted partner for our customers."
BELA celebrates the very best employers in the global language services and technology industry. The organization acknowledges and applauds language service and technology providers of all sizes, those that are striving to make a difference and continuing to make the industry an excellent career choice and an attractive sector for everyone, from graduates to C-level executives. These awards help to market and advertise the great opportunities available in this fantastic industry.
The Best Language Service Provider for Career Progression category specifically recognizes those LSPs that offer their staff strong opportunities for career growth, investing in their existing talent and supporting employees to reach their full potential.