Janus Worldwide celebrates its twenty-fifth anniversary.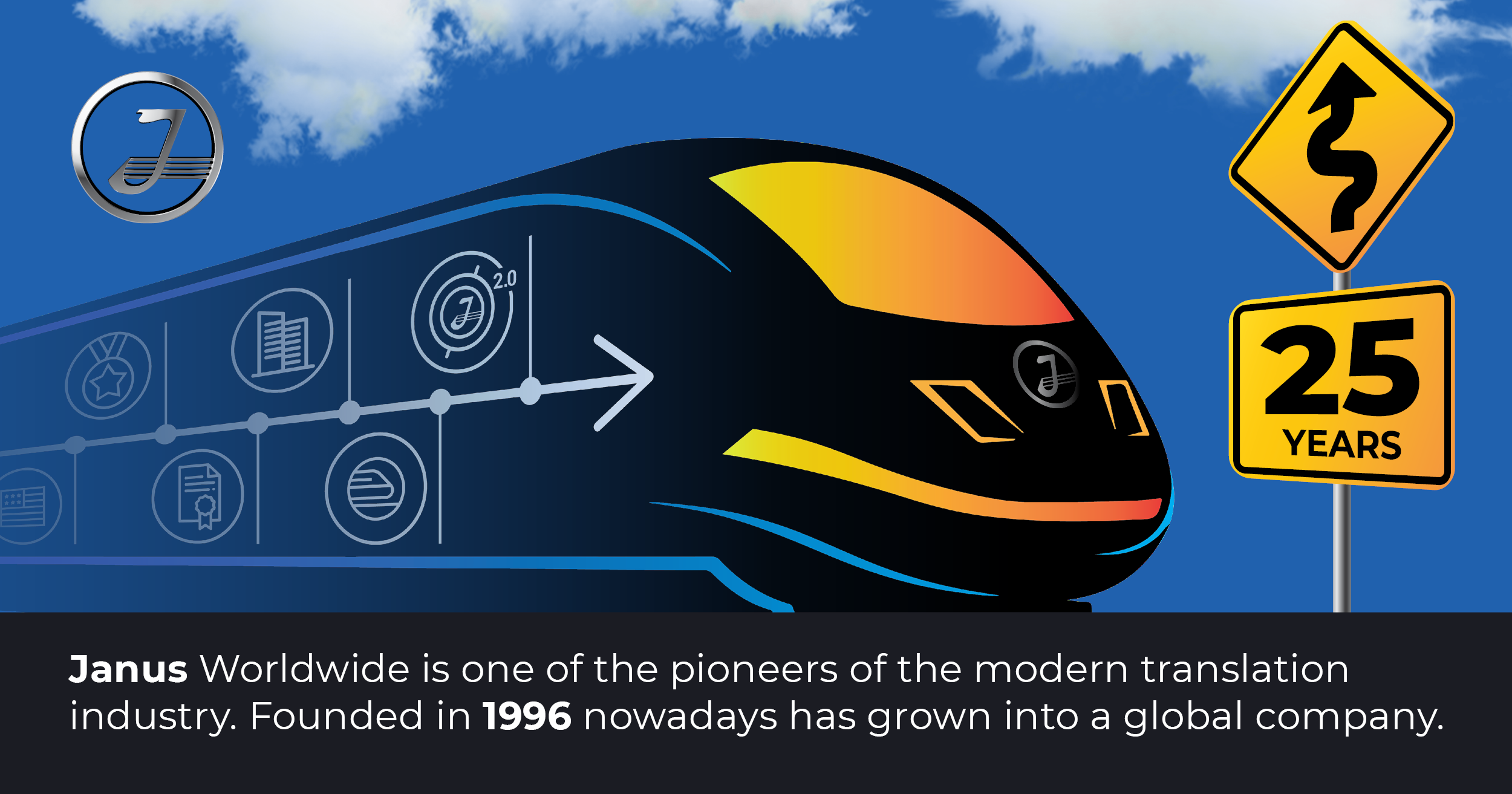 As Janus Worldwide celebrates its twenty-fifth anniversary, it is the perfect time to reflect on how one of the pioneers of the modern Russian translation industry, founded in 1996 in a small apartment with fewer than 10 employees, has grown into a global company—it is now one of the largest language service providers in Europe, with a staff of more than 350 and a client roster that includes some of the world's biggest multinationals.
Konstantin Josseliani, the company's founder and CEO, has talked of the "combination of language, technology and practical skills" that helps to create incredible opportunity in the industry. It's a combination that he embodies himself, and serves as the foundation on which he has built Janus Worldwide's success.
Konstantin Josseliani graduated from the prestigious Moscow State Linguistic University with a degree in German and English before beginning his career with SAP, the German software corporation, which was seeking to gain its first foothold in the Russian market. Even at this early stage in his career, Konstantin was able to gain experience across the areas which would later form the basis of his own company's success. He put his language skills into practice translating SAP's software and documentation into Russian, building his knowledge of the field as well as translation technologies such as Trados. A promotion to Translation Manager for CIS Languages, with responsibility for coordinating the translation of SAP products and solutions, developed his business and management skills, which he consolidated by completing a second degree in Economics from the Financial University under the Government of the Russian Federation.
The decision to branch out on his own was a spontaneous one, taken in response to SAP's move to outsource non-core functions, including translation and localization. It was never going to be an easy option, but Konstantin drew on what he had learned at SAP and in his business studies to build a global company with a customer-first philosophy and a focus on continuous improvement.
Konstantin's dedication and ability to see growth opportunities in challenging circumstances have taken the company from strength to strength over the last two and half decades. Having expanded to 30 staff by 2000, the next move was to go global. Janus Worldwide entered the US localization market in 2010 and opened production subsidiaries in the Czech Republic, Germany and the United Kingdom in 2016. It now has head offices in Moscow and Vienna, a representative office in Argentina (opened in 2017) and a growing presence in the Asia-Pacific region.
As it has expanded, the company has remained true to its foundations—as Konstantin himself says, "for a high-quality translation you need to understand the subject matter you're working with." Building on his early experience, Janus Worldwide retains a strong focus on technology, with IT, software and games localization, digital marketing and e-commerce all featuring as key areas of expertise, alongside other areas in which the company has developed strengths, such as life sciences.
Janus has also leveraged this technological expertise to create state-of-the-art translation software that helps to reduce costs, improve quality and speed up time-to-market. The company has developed a suite of solutions, and in 2019 released Global Technology Platform (GTP) 2.0, which combines translation and project management tools with project accounting and time tracking to facilitate the translation process from start to finish. Janus also takes full advantage of the latest developments in translation automation and machine translation.
All of this, of course, is done in service of the company's key goal: helping organizations to communicate everywhere. Unparalleled customer service underpins the company's success and is made possible thanks to a fantastic, dedicated team. Their hard work has been rewarded with solid industry recognition: CSA ranked Janus Worldwide among the top 50 language service providers globally in 2020. The company has also achieved ISO 9001:2000 and EN 15038 certification. It has consistently expanded its client base and now supplies services to some of the biggest multinationals in the world, including Microsoft, Siemens, Fujitsu and ThyssenKrupp.
The company continues to set goals for the future, looking ahead to, among other things, further geographical expansion in the fast-growing Asian market and an increasing shift toward more complex multilingual content creation services. Business process outsourcing is a fast-growing area, and Janus Worldwide is a proactive player, supporting companies looking to outsource a diverse spectrum of language-related tasks from content writing to publishing and digital marketing services. This transition from language service provider to content service provider aligns with the company's goal of satisfying customer demand regardless of the complexity or degree of sophistication required. "Our business outsourcing services transform the way work gets done," Konstantin says. In effect, Janus Worldwide's high-quality, turnkey solutions for multilingual copywriting and publishing allow its customers to focus on their core business and reduce costs, while gaining access to specialized skills to deliver improved processes exceptional outcomes.
Adapting to the inevitable changes will be a challenge, but it is one to which Konstantin, who these days describes himself as the company's architect, is well-suited. His natural ability to perceive market trends and align development strategy accordingly, which he has nourished through a keen interest in reading, leave him ideally placed to focus on strategic projects and plans for the company's long-term development. Here's to the next 25 years!