Board Candidate, 2023-2024 Term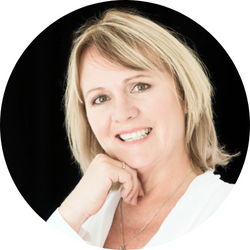 Sharon du Toit (Tabraham)
CEO, ST Communications | South Africa | LinkedIn
"I love what I do and I want to make a difference!"
An industry association can help organizations prepare for challenges that lie ahead. What do you think are our industry's greatest challenges and how can an association like GALA make a difference?
I think our biggest challenge is the technology and automation explosion and how we keep up with it! GALA is making a difference by sharing information and providing platforms, special interest groups, conferences, and webinars to address these challenges and better equip its members to understand and embrace them. Compliance and regulations are challenging and ever-changing and particularly difficult for smaller LSPs and individual linguists to understand and comply with (or keep up with). GALA can make a difference by offering advice and solutions on which requirements are essential and relevant to the different membership groups and types. Another challenge is human resource development, especially for minority languages. GALA could create a platform for mentees to meet with mentors and join internship programs. With the expansion of new language services and workflows comes new processes and terminology. GALA could help to define and standardize industry terminology, specifically in project instructions to facilitate global understanding which will improve quality and reduce turnaround time.
In what ways have you engaged with GALA as a member?
GALA Conferences, Conference Planning Committee, Webinars, Surveys, etc.
Are there other ways you have engaged with our industry?
I am a member of the South African Translators' Institute (SATI) and attend industry-related conferences and meetings in South Africa and other countries in Africa, specifically Kenya, Tanzania and Zimbabwe.
If elected, which segment(s) of GALA's membership will you represent? What perspective will you bring?
I am an Industry Member located on the African continent with experience in developing/minority languages and the challenges of terminology development, capacity building, and developing training programs aimed at equipping African translators and localizers.
Do you have any special skills to bring to the Board?
Great people, networking and sales skills.