Board Candidate, 2023-2024 Term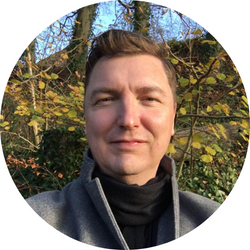 Serge Ansar
Head of Multilingual Editorial Production, International Baccalaureate | Netherlands | LinkedIn
"After nearly 25 years within our industry, I want to contribute to its evolution and support our community."
An industry association can help organizations prepare for challenges that lie ahead. What do you think are our industry's greatest challenges and how can an association like GALA make a difference?
Among the challenges faced by the language industry are the ongoing technological developments in the field of artificial intelligence. AI is becoming prevalent and it is also becoming more affordable, bringing an increasing number of more and more sophisticated self-service options to customers. These challenges present an opportunity for our industry to reposition itself, adapt and demonstrate its added value. GALA can assist by providing a forum for collaboration and exchange of ideas between the different actors in the sector, from the tool developers to the service providers, not forgetting the localization services buyers and the education institutions preparing future colleagues for tomorrow's reality. GALA can also play a part in promoting the professionalism of our industry, the talent and skills of its community. Finally, I believe GALA can help in defining quality standards for AI-driven localization, as well as interoperability standards.
The current move towards a more inclusive and diverse society and the use of language reflecting these values also present challenges, as we need to develop strategies in each of the languages we serve. In this instance, I believe GALA can help by creating a space for exchanges of ideas and good practice, by facilitating collaboration and leveraging the power of our distributed community around the world. We have an incredible opportunity to contribute to the evolution of many languages and through this, to help shape perceptions of the world we live in. I don't know about you, but I'm really excited about this!
In what ways have you engaged with GALA as a member?
I've attended the annual GALA conference since 2015, thoroughly enjoying the networking opportunities and insightful presentations they offer. I've participated in webinars and been involved in the client SIG, including presenting a session on international recruitment. I intend to get involved in the inclusive terminology SIG once it is launched.
Are there other ways you have engaged with our industry?
I try to keep abreast of what is happening in our industry by attending conferences, subscribing to newsletters, listening to podcasts and watching webinars. I also have very enriching conversations with our internal team of language professionals. I now wish to engage more actively and support our community. 
If elected, which segment(s) of GALA's membership will you represent? What perspective will you bring?
My organization is not for profit, operates in the education sector and is a client of localization services. My team however operates very much like a built-in language service provider and many of our staff come from LSPs. As such I hope to be able to represent multiple perspectives.
Do you have any special skills to bring to the Board?
Some of my skills that may be of use to the Board include change management, communication planning, working group/committee organization and leadership.