Board Candidate, 2023-2024 Term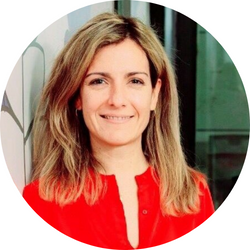 María José Alberto
CEO, Insight Language Solutions S.R.L. | Argentina | LinkedIn
"The future of the language industry is in our hands: let's work together and focus on a greater good."
An industry association can help organizations prepare for challenges that lie ahead. What do you think are our industry's greatest challenges and how can an association like GALA make a difference?
The unprecedented speed of changing scenarios and the constant advancement in technology make it hard for the academic sector alone to train talents that match the language industry needs. Talent development at the necessary speed and with right skills, soft and hard, is a key challenge in our industry. GALA is certainly the association that can help articulate these two worlds: academy and language industry, by being that place where translation, localization, interpretation, and technology companies, end clients, academic institutions, and students meet, learn, and evolve together.
In what ways have you engaged with GALA as a member?
I have attended several GALA conferences (NY, Boston, San Diego) and I have been member since 2018. I´ve been an active member twice since then, and look forward to participating even more in the upcoming year.
Are there other ways you have engaged with our industry?
I'm a founding member of the Argentine Association of Linguistic Services (AASL). I served 4 years as President (ongoing), and 2 years as Secretary since its formation. I´ve represented translation companies before Government agencies, worked for our sector to be included in Argentina's Knowledge-Based Services Act, and have also represented our industry internationally in Presidents panels organized by partner associations with whom I´ve entered most partnership agreements. I´m also Chapter Manager at Argentina's Women in Localization Chapter, which allows me to advocate for women development and empowerment in our industry.
If elected, which segment(s) of GALA's membership will you represent? What perspective will you bring?
I´d be willing to represent translation companies in Latin America. Based on my engagement in the translation industry both locally and internationally, I believe I can offer a suitable approach of the current situation in Argentina and other Latin American countries regarding business, challenges, and opportunities.
Do you have any special skills to bring to the Board?
As the current President of a Translation Companies' Association, I humbly believe that governance would be the special skill I could bring to the Board, including some soft skills that I have developed and continue developing: teamwork, flexibility, active listening, time management, and methodic organization.