Board Candidate, 2023-2024 Term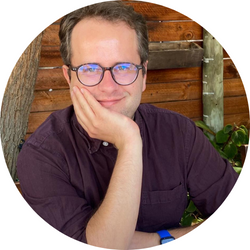 Johan Botha
Director, Folio Online | South Africa | LinkedIn
"The unique African continent with its 2000 languages is vastly underrepresented in industry associations. Let me help to change that."
An industry association can help organizations prepare for challenges that lie ahead. What do you think are our industry's greatest challenges and how can an association like GALA make a difference?
The industry's greatest commodity and something that cannot be quantified is the diversity of people. People with deep insight into language and how it is used to convey ideas. But in the midst of speaking for others, have we forgotten to do it for ourselves? Is the industry's biggest challenge that the community isn't communicating enough?
Can't the keynote address for a C-suite conference be given by a freelancer to gain insight? Does one department in the value chain know what the department left and right, above and below it is doing and why it is doing it in that particular way? Are developers of industry tech speaking to its users to ensure they give them what they need? Are copywriters speaking with translators from other countries making sure they create the best copy for all users? Is someone who thrives by working from home speaking to a team member who is yearning for an office? Are industry veterans from an emerging country communicating with and mentoring newcomers from the other side of the spectrum? Is there a dialogue on why inclusivity is important in our industry? Do we interact with academia to set curricula that will bring value and ensure sustainability?
The main aim of any international industry association is to provide a platform for open and honest interaction and GALA has the opportunity to be the leader in bringing people together to ask and answer these and many other questions. In short to communicate.
In what ways have you engaged with GALA as a member?
I'm currently on the Program Committee for GALA Dublin 2023 and involved in multiple SIGs. I've advocated for GALA on social media and in person for many years, written a blog and attended numerous GALA conferences, where I participated in a round-table discussion. I often banter with GALA's Executive Director, Allison Ferch.
Are there other ways you have engaged with our industry?
I've been involved with the training of industry newcomers, both freelance translators and project managers, locally and internationally for many years. Notably I share with them industry best practice and the use of technology. I've served on the Program Committee for LocWorld Africa and have been interviewed for a well-respected industry podcast.
If elected, which segment(s) of GALA's membership will you represent? What perspective will you bring?
Besides insight into the world's second largest continent, Africa, I want to specifically look at the active role academia and ethics can play in the industry. A special interest is strengthening the relationship between the freelancer and the LSP.
Do you have any special skills to bring to the Board?
Throughout my life I have served on various governing bodies, both as member and on the Exco. As a Commissioner of Oaths I have experience in the certification and handling of official and sensitive documentation, which includes file encryption standards.