Board Candidate, 2023-2024 Term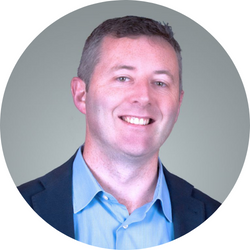 Dave Ruane
Digital Content and Partnerships Manager, XTM International | Spain | LinkedIn
"I will challenge the status quo, push for new and innovative ways to evolve GALA, and drive us forward."
An industry association can help organizations prepare for challenges that lie ahead. What do you think are our industry's greatest challenges and how can an association like GALA make a difference?
I think there are many, and this in itself is a growing challenge for GALA members - 'where do you focus your attention'. So let me laser focus on one: "Accepting the norms." In the l10n industry new methods or innovations typically are deployed in a tiered fashion- highly innovative or bigger buy side companies see things coming and build the ability to deal with it or pivot their business, then technology companies and larger service companies adopt it, and it works down through the supply chain. What if you could turn this on its head? What if you were so tuned into innovations that you were seen as 'the innovator' - the mover and shaker with a plan ready? Stakeholders in supply chains are accepting of norms unless they are the change. GALA can not just prepare members for continued and escalating change, but also enable them to be norm breakers and high altitude proponents of real innovation. Breaking the norms starts with having usable innovations which build value up the chain. It would be my pleasure to contribute to that change and leverage my experience and ideas on how to engender the spirit of innovation and get real innovation into GALA member's hands.
In what ways have you engaged with GALA as a member?
I have run lots of sessions at GALA's conference over the years (e.g. Continuous localization workshop, ShYne event for introverts, AI panel), and I was on the conference program committee. At XTM we have been also recently involved in Global Talent Mentoring and a GALA Connected 2021 session on AI.
Are there other ways you have engaged with our industry?
I've had the privilege of creating and managing the Process Innovation Challenge (PIC), contributing articles to industry publications/orgs (tcworld - Continuous Localization 2.0, Multilingual magazine, etc.), I am a frequent speaker and moderator at industry events (GALA, LocWorld, LT Innovate, tcworld, XTM LIVE), and provide coaching in the industry.
If elected, which segment(s) of GALA's membership will you represent? What perspective will you bring?
I would like to represent the Technology side of the industry as well as focus efforts for Junior and Academic members. I am flexible to take on whatever programs come my way however I feel I can be of more value to the board in forward thinking and looking initiatives.
Do you have any special skills to bring to the Board?
I currently manage content and partners and have held many roles localization lifecycle. I stay updated on the latest technology and innovations. I practice servant leadership, have expertise building strong teams, and have Board-level experience. These skills, along with my passion for growing our industry, make me a great candidate.