2022-2023 Board Candidate: Shirley Yeng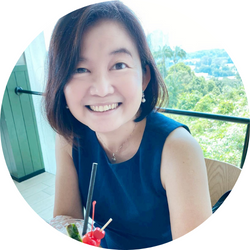 Co-founder and Chief Strategy Officer, Successglo Pte. Ltd.
Located in: Singapore | LinkedIn
Favorite GALA program: Conferences where physically meet and likeminded people meet!
"I always believe in inclusivity and diversity regardless of where we come from, serving to make GALA truly globally accessible."
I would say greatest opportunities are also the greatest challenges. Today, the opportunities presented in industries that we might not have seen exponential growth are presented to us. This has been clearly shown in the various validated insights reports, the global surveys and the webinars involving the various stakeholders of the language ecosystem. Therefore, GALA members would need help to understand where they could fit in and help their companies and their colleagues to grow in ways that are relevant to today's new state of market expectations and demands.
GALA can perhaps help on adding to its current existing programs, online webinars, interest groups, the mentoring/care-to-call buddy systems where more mature in work/self-managed members (for instance, individual or team) impart their tried-and-tested approaches with members who would delight in having mentors for a specific period of time to give them a good lift to the next level of endeavour.
I began my language journey when I was an i18n engineer with an established Japanese MNC, Omron back in 1990. Having 30 years of career growth in various roles such as technical consulting, PM, VM, AM, VP of Sales, VP of Growth Strategy, and now running my own company and the branches, I have witnessed and played a part in the development/changes in our language industry. I am passionate about mentoring, guiding individuals or companies who want to grow healthily and meaningfully.
Volunteered in program committee: LocWorld Singapore 2013, currently as Events Manager/leadership team: Women in Localization Singapore Chapter 2021/2022.