2022-2023 Board Candidate: María Jesús de Arriba Díaz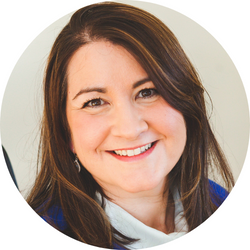 Director, Strategic Accounts, Vistatec
Located in: Ireland | LinkedIn
Favorite GALA program: The #GALAExperts and Boardroom Beat blogs, brief but extremely insightful!
"Two years ago, I committed to serving all the GALA members. Today, I am ready to renew my commitment."
María will finish her current board term on 31 December 2021
Serving as GALA Board Director during the past two years has been an incredibly humbling experience. Our industry, and specifically the GALA members, have demonstrated extraordinary adaptability and resilience. As global circumstances have accelerated businesses' transformation, our members and the wider language industry have adjusted to this rapid shift and continued enabling global growth and facilitating international user experiences.
As a community, we have come together to support each other to navigate this period.
Our industry is, by nature, resourceful and creative. For this reason, I believe that our greatest challenges today are, in fact, opportunities to grow as an industry, as organizations, and as individuals.
GALA is uniquely positioned to help members form deep and meaningful connections with each other and with others outside our industry, key to leveraging those opportunities.
Forging close ties with the academic institutions that are preparing the next generation of language professionals and redefine the skill sets required.
Deep collaboration among all stakeholders in the language industry is crucial to ensure continued advancement.
Our industry has both the opportunity and the duty to create strong bonds with UX Research, Design and Writing. Ultimately, we are committed to delivering equally relevant international user and customer experiences worldwide.
Finally, we must embrace our responsibility to become more sustainable and inclusive. The diversity and camaraderie among the GALA members are testimony to the genuine sense of community that GALA so carefully nurtures.
"Alone, we can do so little: together, we can do so much" – Helen Keller
I have been in love with the language industry for over 25 years, even before I took on my first translation assignment in university or walked into an interpreting booth for the first time.
I am grateful to have had the opportunity throughout my career to learn first-hand the importance of each of the roles that help organizations achieve their international goals by delivering memorable global experiences to their multilingual and multicultural audiences.
One of my favourite places is a lively discussion with industry friends and peers where everyone leaves feeling energized and equipped with new ideas.