2022-2023 Board Candidate: Indra Sāmīte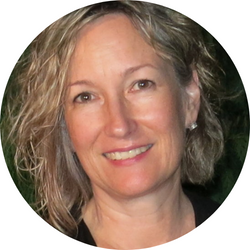 Member of the Board, Tilde
Located in: Latvia | LinkedIn
Favorite GALA program: Access to expertise on industry trends, technologies, and best practices
"GALA provides its members with business critical services and value, I want to contribute with my unique experience."
The technology of translation and the whole industry has developed dramatically since the Rosetta stone to an unprecedented level of automation. The greatest challenges are the innovative disruptions in the form of the widespread introduction of machine translation and the phenomenon of resource disintermediation.
Technology has taken leaps and bounds resulting in innovations that have disrupted the translation industry. The most obvious challenge is the evolution and impact of machine translation and the uncertainty of the accompanying dynamic pricing models, and workflow changes. Tilde has been in the forefront of this technology revolution through our world class work in research and development to create and realize the gains from introducing machine translation in translation workflows. From the front lines of translation, my conclusion is that only those companies that embrace technology will survive and thrive.
As the industry changes so has the competition for resources and business. This is highlighted by disintermediation where our clients may at the same time also be our competitors. The internet facilitates the reordering of traditional customer/vendor relationships while creating new business models and opportunities.
GALA has a continuing crucial role in helping members navigate these challenges, to be open to and engage with these revolutionary changes, share their experience and make it easy for companies to make sense of the products and services that will make them more competitive, agile, and profitable. GALA is a leading industry association because it fulfills this role, but it must remain vigilant for the next challenges
Growing up I wanted to be a translator and work for the United Nations. In my teenage opinion this was an exiting and prestigious career. In a twist of fate, I have been in the translation business at Tilde for almost 14 years. My MBA and experience in managing large projects helps me support and guide the development and implementation of both the human and AI technology driven facets of our business. It is important to me to be a part of a company on the cutting edge of innovation for the language industry and to share this knowledge.