2022-2023 Board Candidate: Dave Bryant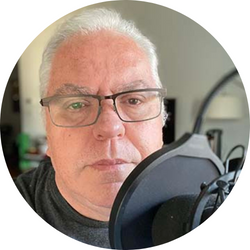 CEO, Dotsub
Located in: USA | LinkedIn
Favorite GALA program: In person conferences
"I will make sure the strategy and planning aspects of GALA are secure and I will also make sure that the future is explored."
Since GALA started, we have seen changes in the tools we use and the way the language industry is perceived. The last few years have shown a significant number of technological advances and sociological changes.
 
GALA's role is to help the members come to grips in understanding the changes, where the industry is going and how our members should embrace these changes to make sure that they continue to be successful in there chosen field, or even how they work out where they need to be next month, next year and into the future.
Many individual members do not have the resources to make sure they are correctly trained, understand how the industry will grow and how they can grow alongside it. GALA's corporate members can help in explaining their strategies and show potential futures. Gaming, Audiovisual Translation, MTPE, vendor management, project management – the directions are endless. There are probably jobs that haven't even been invented yet but will be important before the term of the board is over.
GALA via its events, conferences, newsletters etc can and must provide its members with information about the future. The most important commodity available to us.
Dave has been at Dotsub for eight years. Prior to Dotsub he has worked in sales, software development and product management in High Tech before moving into Executive management.
After traveling the world for business and pleasure, he became passionate about video and language and their ability to enable knowledge to be shared, both for commercial and socially impactful purposes.
Dave built Dotsub's growing team and is responsible for the conceptualization of Dotsub's next-generation Video Translation Management platform, VideoTMS ™ .
Dave lives in Brooklyn, NY, where he used to attend music concerts, play golf and was an attentive member of the NYC food scene and hopes to do so again very soon.