These industries should invest in translation strategies now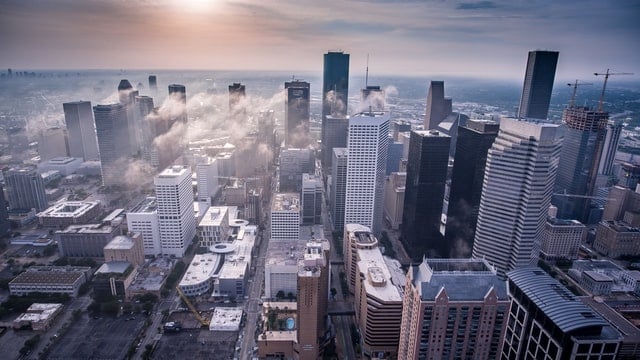 Sign up here for our newsletter on globalization and localization matters.
The pandemic has impacted companies all over the world. Some were hit with massive losses, and others were forced to shut their doors altogether. In the first quarter of 2021, the GDP in the Eurozone dropped by 0.6 percent compared to the previous quarter. But there are also industries and sectors that the crisis barely touched. These growth industries range from manufacturers of semiconductors to the makers of communications technology and precision tools. Some players in these areas have now outgrown the startup phase. Many of them however, have neglected to set up clear expansion plans including a strategic translation roadmap. What goes into a good translation strategy? Read on to find out.
Focus on growth industries
In a recent study, the McKinsey Global Institute (MGI) examined trending industries in the manufacturing sector. The top spots went to semiconductors, communications technology, pharma, electronic components, base metals, medical technology and petrochemistry as well as transportation equipment and – an area of vital importance to German SMEs – mechanical engineering.
Die deutsche Wirtschaft (DDW), the information network of CEOs, company owners and experts on the German economy, also cited areas such as high-speed technologies, digitalization solutions, artificial intelligence, distance learning, online marketing, conference solutions, home entertainment and sustainability solutions along with many other topics as business fields that are set to enter the fast lane.
Having spent recent months cementing their domestic standing and putting their business on solid footing, these and other trend industries can now focus on tapping into new markets and expanding internationally.
To succeed with international target groups, tailor your communications to them
But can you grow without a reliable source of translation expertise? Absolutely not! About 60% of the companies surveyed in a recent Kienbaum study currently expect to grow their foreign sales by up to 10% annually.
Any enterprise that wants to achieve that kind of growth needs to understand how to communicate with new target groups in their own languages. With fields like distance learning, video conferences and entertainment, it's a no-brainer: you can't even begin to communicate with your target audiences until you have translated and localized all your content from A to Z.
But even companies whose business is not primarily about language, such as manufacturers, should plan their multilingual communications at an early stage, and ask themselves: What languages do we need now? Which ones may be important for our future growth?
For these purposes, automated machine translations won't cut it. If you plan to localize a white paper, a marketing flyer, a product video or a whole website – to name just a few examples – always have the job done by professional translators who are native speakers of the target language. Look for experts who have a proven track record. They should also specialize in your sector so you can be sure that the terminology and wording will be consistent with market standards and customer expectations.
A broader foundation to get through tough times
This isn't only about emerging fields that are just getting off the ground. Even well-established companies and tradition-rich industries don't always adapt their communications to meet the expectations of target groups in different countries.
One good example of this is advertising agencies that serve just a few markets but address customers around the world. And then there are the traditional industries that tend to be rather conservative, many of which don't yet invest sufficiently in professional translations as a way to boost their international success and compete in global markets. These include mid-sized companies in metal processing, for instance.
Against the backdrop of the ongoing pandemic, it may seem more urgent for them to focus on digitalizing and automating. High-quality translations and localization may fall by the wayside or drop lower on the priority list. However, any company that is aiming to become more efficient, successful and resilient by establishing a solid international footing should work with an experienced translation partner.
If your company is looking for options, be proactive. Start planning at an early stage what markets you're targeting and what translations you will/may need to succeed there.
Do you want to contribute with an article, a blog post or a webinar?
We're always on the lookout for informative, useful and well-researched content relative to our industry.