Medical Device Regulation 2021 - What You Need to Know For Medical Translations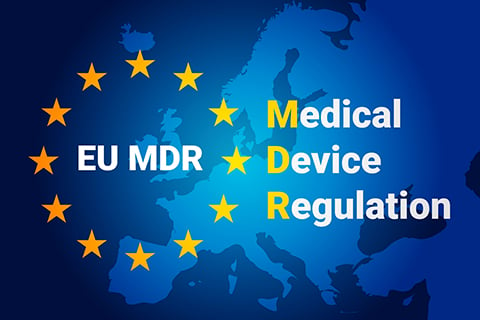 Sign up for our newsletter on globalization and localization matters.
The European Union's new Medical Device Regulation (MDR) goes into effect on May 26, 2021. Medtech and pharma companies as well as distributors and importers will have to devise strategies to fulfill its requirements—including professional medical translations and localizations.
What is the MDR about?
The new MDR replaces Council Directives 90/385/EEC and 93/42/EEC. It aims to ensure patient health and safety while supporting companies' ability to compete on the market.
What does it aim to achieve?
The regulation is designed to minimize safety risks, defining restrictions and notification requirements for materials used to manufacture and sell medical devices. It covers the devices themselves, product components and materials used in these products that are invasive and come into contact with the body; products that deliver drugs, liquids or other substances; and products used in transportation or storage. The overarching goal is to enhance the safety of many types of medical devices, including implantable devices. The MDR also supports companies' ability to compete in international markets.
What changes do companies need to get ready for?
Companies have to adapt their product information, instructions for use and labeling (where applicable) to conform to the new regulations, and translations must also meet the standards. This includes text such as descriptions on product packaging, labeling and technical documents. Add to this clinical investigations and proof of clinical data as well as ongoing monitoring of compliance with the MDR requirements. This will soon also extend to in vitro diagnostic medical devices, for which the directive takes effect in May 2022.
The MDR also contains changes to the classification of medical products. Companies need to know that some items not previously categorized as medical products may be subject to the new MDR going forward. They should start by comparing their product portfolio with the classifications to get an overview of what documents need to be adapted or translated.
Documents required under the MDR include:
1. A general description of the product, including its intended medical purpose and users.
2. The intended patient group, the medical condition to be treated or monitored, and other considerations such as selection criteria, indications, contraindications and warnings.
3. The functionality and effects of the device, including scientific proof where applicable.
The manufacturer, trader or importer must make all the required information available to the authorities in each EU country where the device is to be sold at least 28 days before the first sale.
What is important for translations?
Time is of the essence: the MDR application date is May 26. By then, companies must provide the relevant information in the languages of the countries where the medical devices are sold or exported. Companies that miss this deadline risk incurring penalties, and may even be prohibited from selling their devices in the EU.

A TÜV-certified translation provider that works to ISO 9001 standards and has a solid track record in the medtech and pharma fields is the place to turn for support.

The translation provider must be able to translate all the documents into all the official EU languages quickly, intelligibly and in accordance with the regulation. Only specialized translators have the in-depth knowledge required to handle complex descriptions of symptoms and technology as well as Latin and industry-specific terminology. LSPs can lend vital support by providing well maintained and consistently updated terminology databases.

The new MDR also requires the content to be understandable to readers with no medical background. So it's vital to make good use of the remaining weeks to adapt all texts and documentation to the new regulation.
Medtech companies, distributors and importers will find it easier and less stressful to meet the MDR's requirements by turning to a translation provider that specializes in medical translations—one with a large pool of qualified native-speaker medical translators, expertise in all the EU languages, terminology databases and (in light of the approaching deadline) professional project management.
Do you want to contribute with an article, a blog post or a webinar?
We're always on the lookout for informative, useful and well-researched content relative to our industry.