How is International Women's Day celebrated in different countries?
International Women's Day is celebrated on the 8th March every year, and it is a day that is dedicated to celebrating the achievements of women throughout history. International Women's Day is a day that women from all backgrounds and cultures can come together to promote women's rights and raise awareness for women's issues.
Around the world, International Women's Day is celebrated in different ways. Below you will find the ways it is celebrated in many different countries around the world.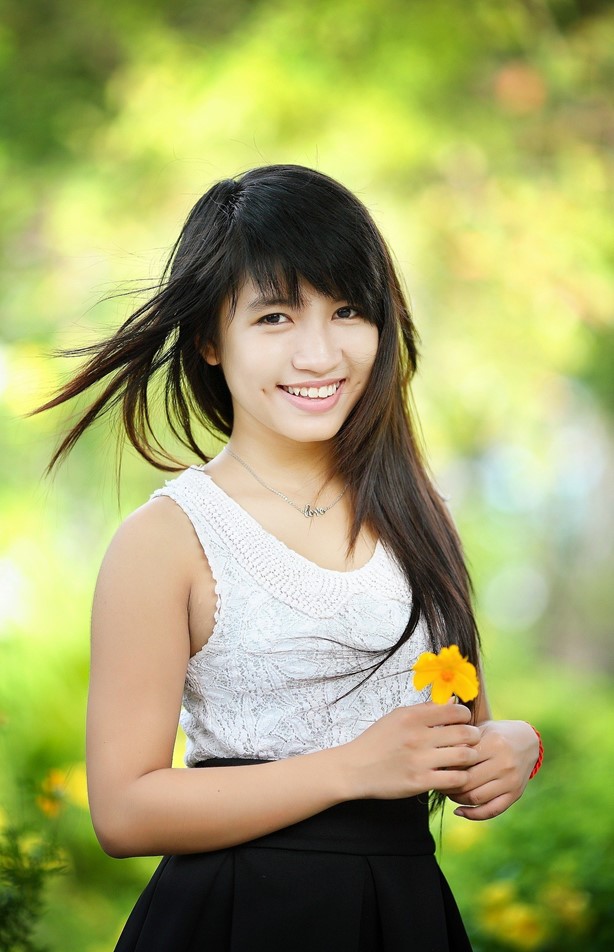 China
In China, International Women's Day is celebrated by showing women lots of love and respect. Employed women are officially entitled to a half working day on 8th March each year. On Women's Day in China, men treat women with special surprises, gifts, cards and flowers on this day and show their love for the women in their lives. While a show of love and respect to women is the primary focus of the celebrations on Women's Day, some discussions, important meetings and award ceremonies related to women are also held in a few parts of the country.
Keeping up with the spirit of love and merriment, China also celebrates Girl's Day on 7th March. This day is specially designated to female students in colleges, universities and schools.
Saudi Arabia
In 2017, Saudi Arabia celebrated its first event that is very similar to International Women's Day but it is actually held on a different date. In Saudi Arabia, February 1st-3rd is a three-day event where both royalty and citizens come together to discuss women's rights. In recent years, Saudi Arabia has been heavily criticised for its record on gender equality and was ranked 134 out of 145 for gender equality in the World Economic Forum's 2015 Global Gender Gap report.
According to Arab News, the introduction of the day hopes to "celebrate the Saudi woman and her successful role, and remind people of her achievements in education, culture, medicine, literature and other areas".
Russia
In Russia, March 8th is an official public holiday. This holiday emerged as a political celebration to symbolize the fight of women from all over the world for their rights, full equality with men, democracy and peace.
This spring holiday is most often celebrated by visiting family, and having a meal and champagne. Another popular way to celebrate March 8th is by visiting friends. Men and women give flowers, postcards with poetry, chocolate, and other pleasant gifts to their mothers, wives, grandmothers, sisters and daughters. Flowers are the most popular gift choice on March 8th, with yellow mimosas and roses being the most popular. Candy and chocolate are the next popular choice, followed by perfume and cosmetics.
Italy
International Women's Day is known as La Festa Della Donna in Italy. The day is celebrated by the people of Italy giving mimosa flowers to the women in their lives, similar to red roses on Valentine's Day. The yellow flower was chosen partly because it is in bloom in early March, and because of the bright colour.
Although International Women's Day is not a public holiday in Italy, in previous years women have been able to have free access to museums across the country, as well as free medical check-ups from over 200 hospitals.
Poland
Women's Day in Poland is a day to celebrate women's achievements. International Women's Day in Poland is a day of gift-giving and a day for promoting greater respect for women in general.
In Poland, up until around the second World War, Women's Day has been used by the socialist governments to promote the image of a woman, as the leading lady of work, who supports her country. In those years, it was a mandatory day of celebration in workplaces and schools. Women would receive carnations and other products that were generally difficult to find back then, such as tights, towels, or coffee. Today, the most popular gift is the tulip. When women meet men on this day, regardless of whether it is their boss, colleague, friend, or father, they can usually count on receiving a symbolic tulip. In larger cities, you can find young men with bunches of tulips, handing them out to women on the streets.
Bulgaria
International Women's Day established itself as an official holiday in Bulgaria with the arrival of the Socialist regime in 1944, but its popularity grew immensely in the 1960s.
Nowadays the holiday is mostly about celebrating and showing appreciation to all women, especially mothers. Women receive flowers, chocolates and cards from their loved ones. In schools, children would give flowers or handmade cards to their teachers, and they create cards in class that would then be given to their mothers. Many companies even buy red roses for each of their female employees, possibly combined with a card!
UK
Although there a no specific traditions that take place in the UK, lots of events are held each year for International Women's Day, including workshops, talks, and demonstrations. The day is treated as a chance to discuss women's rights and raise awareness for the fight against gender discrimination.
If you know of any other traditions that take place around the world for International Women's Day, let us know! We'd like to wish everyone a Happy International Women's Day from everyone at Language Insight.