How the GALA Community is Showing Support for Ukraine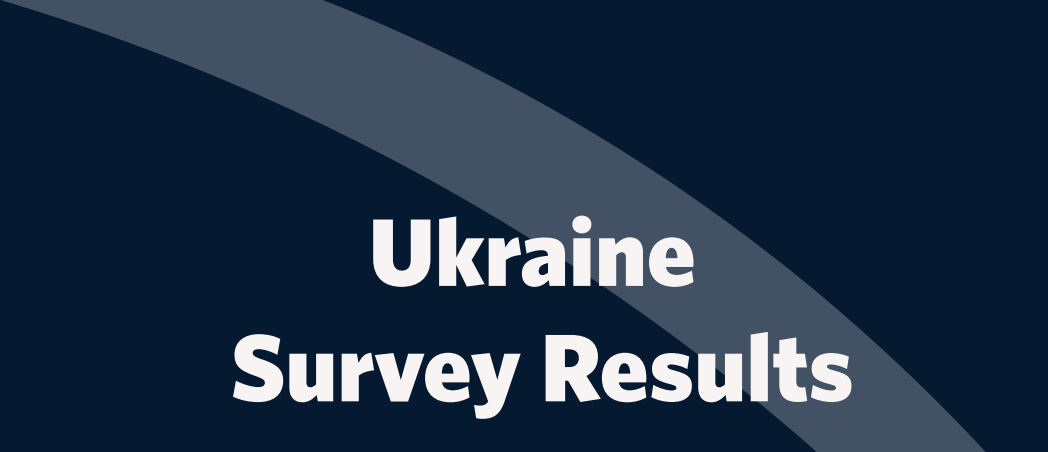 Sign up for our newsletter on globalization and localization matters.
We are fortunate to work in an industry that is culturally interconnected. We get to form bonds with people from around the world -- from our geographical neighbors to those in places very distant from us. When those connections and friends are in trouble, we have concern and empathize with their struggles. Many of us have felt the impact of the war in Ukraine through our fellow industry colleagues.
40 members of the GALA community, all from unique organizations, have let us know that they have been moved to show their support of Ukraine in the ongoing war. Nearly 80% of their organizations have already provided means of support, two thirds of which have measures in place for ongoing aid.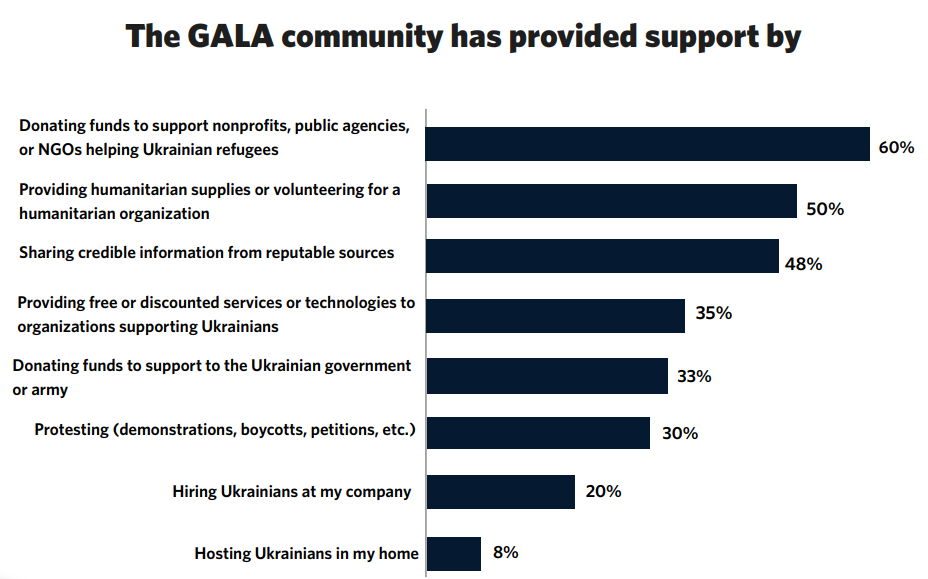 We urge you, our GALA community, to do what you can within and outside of your organization, not just now, but with future contributions in mind. Support can take a variety of forms. In addition to the above chart our community has also helped by:
Placing sanctions on Russian-based companies
Working with language teams to translate freely available educational content into Ukrainian Paying Ukrainian vendors and contractors more than they ask for, and through quick, convenient payment channels
Donating to an over-the-phone interpretation line: a toll-free line to access immediate interpretation services
If you or your organization is looking to get involved, below you can find a crowd-sourced list of resources: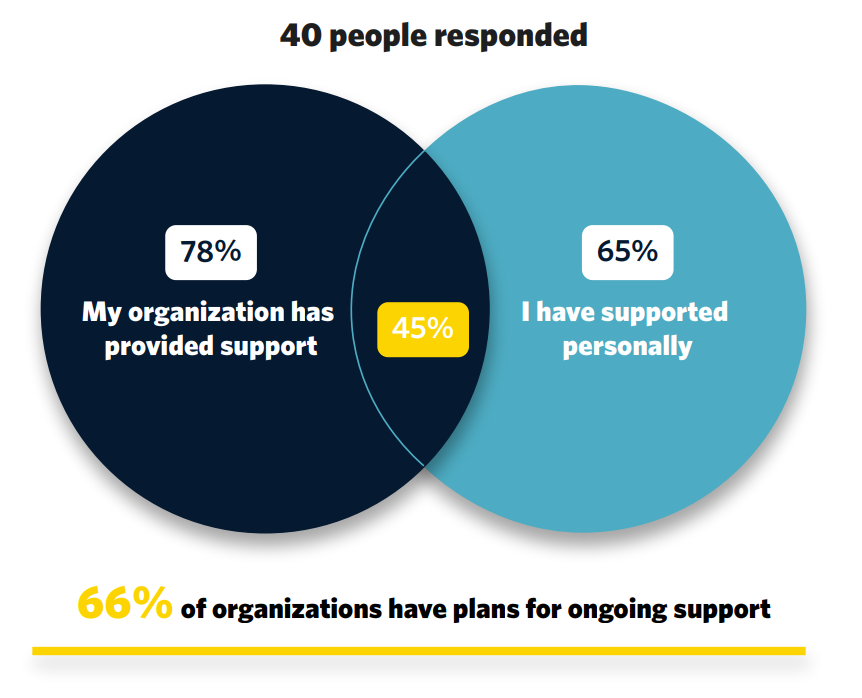 Additionally, there are things any person or organization can do to show their support:
Share truthful information from reputable sources about what's happening in Ukraine, and about Ukrainian culture and history. Always check your source!
Help refugee organizations. Many Ukrainians left their homes with nothing and need the resources to build a new life.
Raise awareness about the importance of using Ukraine-based partners. Many Ukrainians have been forced to emigrate to various countries abroad where the living costs are much higher.
Choose Ukrainian language companies. Shift requests for translations into Russian by assigning them to Ukrainian LSPs or translators.
Provide free or heavily discounted translation support for Ukraine humanitarian, refugee, and educational causes, or for any organizations helping Ukrainians.
Utilize SE Ranking, a great SEO tool from a Ukrainian company.
Boycott businesses paying taxes to the Russian government and shift it to other countries.
Vote! Urge your government to provide funding and artillery to the Ukrainian army.
Donate to the Ukrainian army.
As for the administrative team at GALA, we will continue to bring awareness to this topic and keep it in the spotlight. While news and compassion fatigue are real, and our daily responsibilities remain, we won't forget that our community needs us during this time. We will strive to share helpful resources and information for the greater GALA community as they pertain to the war in Ukraine.
For questions or comments, please reach out to [email protected]