GALA's Top 4 Localization Topics in 2021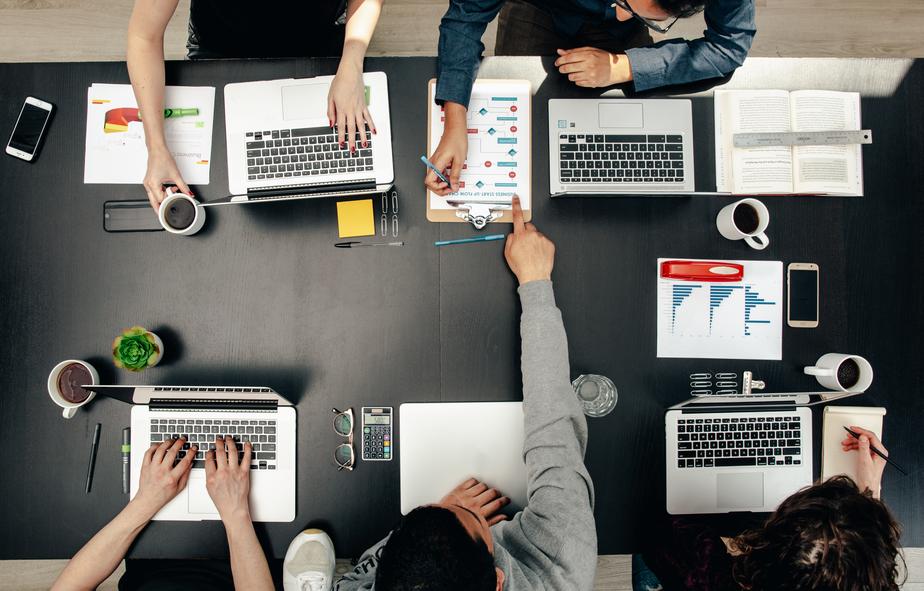 At GALA we keep a close eye on our stats, especially when it comes to content. Stats yield insights into your information needs—and your passions in the field of language and localization. So, we're happy to share with you our list of the most popular content contributed by GALA members in 2021.
GALA Content: What's In It for You?
Why invest your time in reading GALA's webinars, articles and blog posts, and checking out the webinars? Because they're food for thought as you evolve your 2022 business strategy. Besides, catching up on content is a great way to prepare for GALA San Diego in April 2022.
Sign up here for our newsletter on globalization and localization matters.
So, what's Number One on the list of GALA hits for 2021? Well, in February we launched a new series of blog posts, in which we asked GALA experts for their insights and advice on all things localization. GALA experts tackled terminology and artificial intelligence, transcreation, automation and new business models; they offered advice on diversification and digital transformation, and they discussed new and essential skills for new localization professionals. In other words, GALA localization experts rock, which is why you'll be seeing more of their posts—in a fresh format.
NLG, AI, MT and GPT-3: Great Expectations?
MT is still a hot topic—as well as a lightning rod in our industry. So, why not the webinar " 'This MT Is Bad...or Is It?' " You'll get the overview on different MT-evaluation techniques and how they can be tailored for specific scenarios and industries, from pharmacovigilance to online retail. You may want to complement this with the webinar "Smart and Smarter: AI-enabled Smart LQA for Quality Estimation" to learn which AI-enabled modules are used to make data-driven linguistic- quality evaluation.
As a group, you were also interested in the role of technology in content creation. To know more, read about AI's next frontier, i.e., creating hyper-personalized experiences at a local level through content customization. On the topic of NLG, watch—or simple listen to—experts discuss the role of NLG in the localization industry.
And what about GPT-3, OpenAI, Turing from Microsoft, and T5 from Google? Are these text transformers black swans or stochastic parrots? In May 2021, we discussed whether these new technologies are really capable of transforming a text in creative and unexpected ways. So, are they really going to be useful to the localization industry? Judge for yourself.
Language and Culture Matters
In 2021 more than ever, we've seen a pivot to Asia. But working with Asian languages can be intimidating, especially for companies that lack the expertise—or are only now experiencing a demand for Asian-language content.
GALA experts contributed many articles and webinars on different aspects of this phenomenon: from Asian language essentials to the intricacies of project management; from selling Asian language services to marketing in China—as well as Asian-language localization for interesting sectors like fintech, the automotive industry and the Stock Exchange.
Other languages and markets, like the Indian and Arab markets, also sparked your interest. Watch, for example, this webinar on how to incorporate the Unicode bi-directional algorithm into any web or app design to display Right-to-Left languages in a correct way. Or download this report with rich insights about customer behaviors, needs, and pain points in the use of technology.
Localization Project Management and the Supply Chain
Meanwhile, you're no doubt familiar with the power of great project management (PM): it helps us to set the scope of a project, to prioritize business resources and use them efficiently; and to budget and schedule accurately from the start.
For a financial refresher on PM, read about the cost of managing a translation project. And to learn more about what's happening in PM right now, read up on what new terms like Lights-out project management, exception based project management, and virtualized project management really mean.
The so-called last mile of the project-management process influences many success factors: from customer satisfaction to ease of use, from delivery time to affordability. In the localization industry, adoption of technologies like TMS's have improved efficiency for large parts of our processes. Watch this webinar to learn more on about the crucial last localization mile.
A New Localization Topic on the Block
We're referring to speech technology and the related speech data. In 2021, we talked about the voice interfaces whose popularity has definitely increased—interfaces slated to become a standard way of interacting with different types of devices. We've also addressed how to make multilingual voice assistants "sound more fun" and conversation design as a new skill for the next generation of localization professionals.
And if you're contemplating offering speech-data collection as a service, we suggest you watch a webinar on the challenges of collecting speech data (among others, linguistic and demographic variables, audio requirements, transcription and processing needs, data security requirements).
For more news and info, visit the GALA Knowledge Center. Consider, too, joining one or two GALA Special Interest Groups!