GALA Champion Kathrin Bussmann
In this series of interviews, GALA members share their insights on the pursuit of globalization & localization brilliance. Today's GALA Champion is:
Kathrin Bussmann, President and Chief Strategist at Verbaccino Inc.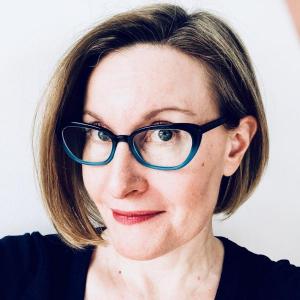 Sign up here for our newsletter on globalization and localization matters.
Verbaccino Inc. is a solo consultancy, so I basically do all the things one needs to do as a business owner. From a client's point of view, though, I act as an independent advisor around any marketing efforts for international expansion. In practice, I start by learning all about the company's value proposition, its business goals, and which markets it's looking to enter. I research those markets to understand everything I can about the potential buyers there, and who the local competitors are. Then I can audit the company's existing marketing content, how much of it is relevant for the target market(s), what needs to be adapted as a priority, and on which channels it should be distributed. I develop a customized marketing strategy that reflects the company's specific business goals. Last but not least, I help the executive team find and work with the right specialists to execute that strategy. Aside from my consulting work, from a public-facing point of view, the most noticeable thing I've been doing is to produce and host The Worldly Marketer Podcast. I think that's probably how most people know me: as a podcaster.
Starting out
I have an academic background in Communication Studies and Linguistics. But I really didn't come across the Localization industry until after I launched my own consultancy, back in 2014. Through networking, I discovered that at the intersection of global business and multilingual communications, there's this fascinating, extremely important, yet obscure field called Localization, of which translation is just one component. Ever since that discovery, I've been on a mission to educate myself and others in the global space about what Localization is and how it fits into the bigger picture.
Where GALA Fits In
From what I've seen, GALA is the most well-established, most international, and most client-inclusive organization out there for Globalization and Localization industry stakeholders. If any organization has the potential to bridge the gap between this under-recognized industry and the rest of the global business community, I think GALA is in the best position to do so.
My favorite program is the GALA Global conference, a.k.a GALA Connected. It's a chance to network with a wide range of professionals, and to learn about the most current developments in the industry.
Why join GALA? Take a look at the member benefits.
Accomplishments
I would have to say The Worldly Marketer Podcast, which I launched back in 2016. At the time, there weren't any podcasts about global marketing or localization out there. Seven years later, I've published over 220 episodes featuring a variety of experts and thought leaders in the global business, global marketing, and localization space. I've done my best to educate the business community about what it takes to build a global brand, and to connect the dots between the different disciplines involved. Most of the episodes are evergreen, so the podcast has grown into a free archive of specialized information for global-minded business leaders.
Career-building Tips
Figure out what is most important to YOU. Is it having more money? More time? A flexible work schedule? The freedom to work from anywhere? Contributing to a bigger cause? There is no right answer, and your answer may change over time. But always be honest with yourself about what's most important to you. Then it becomes much easier to make decisions.
Networking Tips & Techniques
Always be curious. Networking is all about taking a genuine interest in other people. It's an opportunity to learn new things, and to understand what other people care about. Ask questions. Be a good listener. That's how you build genuine connections.
What I Learned in the Last Year
We all live in different "fish bowls" (academic, professional, political, cultural, linguistic, etc.). We often forget – or sometimes don't even realize – that that's the case. It's the source of a lot of misunderstandings, miscommunication, and missed opportunities. I think we all need to become more aware of our own fishbowls, though that's easier said than done. One way is to get outside our comfort zone and meet people outside our existing network, beyond our own industry. And, of course, international travel is always a great eye-opener.
Finding Inspiration
I've been very fortunate to interview many dozens of inspirational people for my podcast, and I'm always excited to share those conversations with my listeners. I also get lots of inspiration from other people's podcasts, as well as from books, from music and the visual arts, from good food, from live cultural events, and from travelling. No matter the landscape, there's nothing like a beautiful new view for inspiration.
My Brilliant Second Career
I don't actually work IN the language industry. I'm an international marketing strategist. But if I had to choose something else, it would be something that involves "slow travel". I'd want to spend several months at a time (up to a year) in one attractive location, maybe reviewing the local restaurants, scouting out the best work spaces for digital nomads, reporting on local cultural offerings, etc. And I'd find a way to do it in the most sustainable way possible.
Life Beyond Localization
I love movies, and I'm a bit of a Netflix addict. My favourite genres are historical dramas and murder mysteries. I'm always looking for interesting foreign (to me) films and series. I much prefer to watch the original versions, with subtitles if needed. I'm fluent in English, French and German, but even when I don't understand a language, I want to hear it spoken. Languages and dialects are like music. They each have their own rhythm, melody and history, which is fascinating to me. It's why I studied historical phonology in university.
Do you want to contribute with an article, a blog post or a webinar?
We're always on the lookout for informative, useful and well-researched content relative to our industry.