The Importance of Collaboration Between Academia and the Localization Industry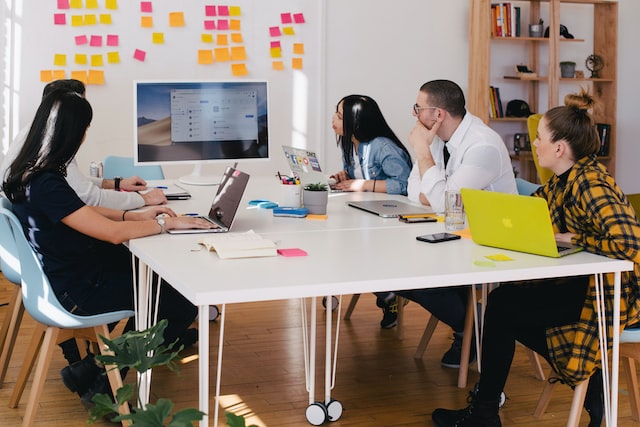 Sign up for our newsletter on globalization and localization matters.
A person's first professional experience can strongly impact their future career path. When you think about it, the transition from being a student to becoming a working professional can be challenging and confusing. At Ciklopea, we wanted to create opportunities that will make this transition as smooth as possible, which is why we have internship programs in place.
This first contact with a professional environment enables students to gain insight into the requirements, dynamics, and standards of the modern language industry. It helps them put their theoretical knowledge into practice and learn the know-how of working for an LSP. Some things that students can learn more about include:

Translation / Localization Processes
Quality Standards
CAT and QA Tools
So how do we ensure that students get proper training and support?
Firstly, we organize lectures and workshops held by senior members of the Ciklopea team. These happen both online and on-site. The best part? All the internship courses at Ciklopea are developed in collaboration with partner universities. This is how we ensure that students are informed about the opportunity and that we develop a high-quality program that will set them up for success.
Bridging the gap between linguistic and technical knowledge
There is clearly a need for collaboration between LSPs and the academic community. This is the only way we can work together to narrow the gap between linguistic and technical knowledge. We believe that the responsibilities of LSPs also include providing a business and technical extension to the education students receive in an academic environment. This is why we organize a variety of events such as:

These types of events are always a great reminder of why we love working in the language industry. There seems to be a common denominator among people who choose linguistics as their major and professional focus. There's a genuine interest in different cultures, the way language tech works, and often a curiosity about psychology and people in general.
We work closely with students to provide them with feedback on their translations and actionable tips on how to improve them. Additionally, we provide them with the opportunity to look behind the scenes, understand how project management works inside the language industry, and share the best practices for collaborating with different stakeholders in the process.
More importantly, we want to show that in a healthy work environment, translators are never left on their own, but they are openly appreciated as an important link in a much larger project chain.
By understanding the different phases of the project, students get a valuable opportunity to explore possible career paths in the language industry. So they can see what it's like to work as an in-house translator, freelance translator, project manager, or QA specialist. Sharing experiences of what it's like to be Ciklopea's associate, or employee, has helped students understand the nature of business relationships and what day-to-day operations look like.
But don't take our word for it! Check out some of the Ciklopea's people. We find them precious because they strengthen our love for the work we do and remind us that people form, share, and reinforce a company's culture.
Do you want to contribute with an article, a blog post or a webinar?
We're always on the lookout for informative, useful and well-researched content relative to our industry.