Best Language Industry Podcasts
Podcasts are here to stay. It might have started as a niche hobby, but according to The Infinite Dial report, in 2018 approximately 64% of the population over 12 years of age were familiar with podcasting. And approximately 124 million people listen to podcasts in the USA. Through the last 5 years, the sector's revenue grew by 1000%. Some studies suggest that there approximately 85 thousand podcasts and over 30 million episodes available on the internet today. It seems like there's a podcast for everything. And that might as well be the case.
With its easily digestible and very engaging format, podcasts offer us a chance to learn on-the-go, spying on the conversations of experts. In this post, we'll take a look at 7 of the best language industry podcasts.
Marketing Tips for Translators
The Marketing Tips for Translators podcast is a companion to the homonymous blog. Self-marketing is one of the greatest challenges faced by freelancers, and translators aren't an exception. This podcast, hosted by blogger Tess Witty, has the goal of synthesizing marketing wisdom for professionals who don't have the time for lengthy books or demanding courses.
Like the rest of the podcasts on this list, it's available across platforms. Transcripts, as well as notes and relevant links, are available on the Marketing Tips for Translators website. Episodes range from 10 to 20 minutes.
The Daycast
The Daycast is a podcast from global language services provider Day Translations. Following the company's mission, the Daycast "is designed to help you thrive in a globalized economy". The podcast is hosted by Day Translations' Diego Mejia, an international SEO expert who's joined by leading members of the language industry, to tackle the regulatory, marketing and business development aspects of expansion. Recent Daycast episodes focused on localization, market research, and cross-cultural brand building.
Episodes range from 30 to 50 minutes each and are available on Spotify, Anchor, Apple Podcasts & Google Podcasts, among other platforms.
European Commission - interpretation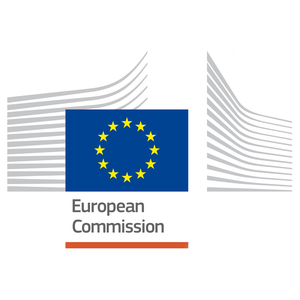 The Interpreting Service of the European Commission has a podcast. In it, its members share key tips for communicating across the European Union, explain certain very specific aspects of their job, and reflect on training. Some episodes focus on the career paths of interpreters in the UN, interviewing freelancers, while others center around the Interpreting Service itself, featuring institutional authorities.
This podcast, absolutely essential for EU language professionals, is available on Google Play and Apple Podcasts.
The ATA Podcast
Similar to the EU's show, the American Translators Association's podcast covers questions that concern everyone in the industry (such as how automation might affect us), as well as institutional affairs.
Episode after episode, the ATA podcast, hosted by Matt Baird, dives deep into a particular aspect of the language industry. While this makes a valuable listen for any linguist anywhere, it's also worth mentioning how the podcast can benefit American linguists specifically. For instance, last year, the podcast featured various candidates to the ATA elections, which helped members get to know them better and make an informed voting decision.
Available on Apple Podcasts and with episodes of varying length, the ATA podcast is a great, time-efficient way to stay on top of what's going on in the American language industry.
A Way with Words
A Way with Words defines itself as "A fun radio show and podcast about language examined through family, history, and culture." It belongs to the generation of podcasts that are actually radio shows that migrated to the internet.
Unlike the rest of the podcasts included in this list, A Way with Words focuses, not on the industry, but on our relationship with language. Ideal for those interested in history and etymology, A Way with Words has an accessible and consistently entertaining approach to both. Episodes are available on the show's website, as well as through certain American radio stations, and average 50 minutes.
Speaking of Translation
Hosted by freelancers Eve Bodeux and Corinne McKay, Speaking of Translation is "an occasional podcast" covering the technicalities of translation, as well as the challenges of developing a freelance business.
Episodes have covered book translation, the quest to becoming a digital nomad and how to learn from colleagues, among other topics. With interesting guests and a focus on actionable advice, Speaking of Translation developed a dedicated following. It's an ideal companion for new translators.
Subject to Interpretation
Subject to Interpretation is a podcast by the De La Mora Institute of Interpretation, a Florida interpreting school and agency founded by Agustín de la Mora in 1998.
With seasoned interpreters among its guests, Subject to Interpretation provides valuable first-hand insight into what it means to be an interpreter and how to succeed in the field.
With episodes ranging from 20 to 50 minutes, Subject to Interpretation is available on Spotify, Apple Podcasts, Google Podcasts, and iHeart Radio among others.