Translation Project Management: Developing a Free Client Portal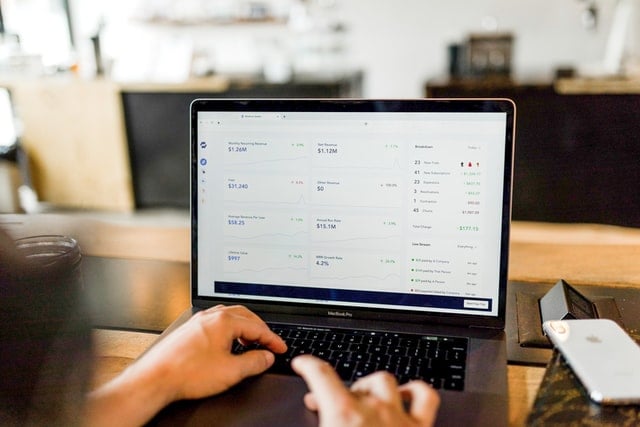 Sign up here for our newsletter on globalization and localization matters.
While translation alone is a big portion of the job when it comes to language services, there is a lot of project management that goes on behind the scenes – for both the Language Service Provider (LSP) and for organizations alike. In a small or medium-size company with limited investment resources, changes may not go as fast as one could wish for. And those changes, the improvements and technological race are indispensable in a fast-paced industry as localization. How to decide on what we should improve first? And more importantly, how to do it with less time and less financial contribution? Recycle. Recycle the idea and improve it. Put new clothes on it.
Client Portal: How it started?
Being a data-driven and technology-focused translation company, we recognize that for our clients to do their jobs, they need access to the same technology and insights used internally at Avantpage. That is why we moved away from a non-proprietary portal to develop our own.
Developing a Client Portal: First things first
To succeed and to develop a client portal that is unique and highly advanced, but also maintain ease-of-use and keep the functional errors to the minimum, some strategic steps were required from creation to completion. People from multiple teams (operations, technology, client services) worked closely together and broke these stages of the process into five main steps:
Primary Structure
Building out the main pillars as a framework. Start with a similar design based on the "core" of the old portal, and use that to expand. Analyze what is working and what needs to be updated, while ensuring security.
Research Development
Interviews of teams, clients, in addition to the research and review. This step ensured an understanding of features to keep, fine-tune, and develop.
Collaborative Brainstorming
A design-thinking approach to brainstorming through a design-board app discussing ideas, mapping modules, visuals, processes, and solutions.
Pilot Module Development
The project module is the most complex, carrying out the development of this module first, fine-tuning, and fixing technical issues before building out the remaining modules helped break down steps and focus on function.
Testing Rounds
Utilizing internal Avantpage testers, then client beta testers to fine-tune all remaining aspects of the portal to be ready for full use.
The development set in these stages ensures that all needs are highly attuned while not overly complicated, finds all possible technological bugs to solve, and optimizes function for the user.
The Outcome of the Client Portal
AvantPortal® became a complementary translation project management tool that connects to our translation management system (TMS) and provides many benefits to help the client request translation and localization projects more efficiently. It has the most critical solutions to industry needs. We have added automation and AI from scratch, extended its use beyond document translations, and our teams can continue to develop and update to continuously improve functions and features. AI features now help to utilize frequently used project selections, suggest deadline requests for projects based on project history, and give an initial cost estimate of a quote by instantly analyzing the file.
AvantPortal® is fully encrypted and cloud-native. It offers a broad range of connectivity and data-reporting features including:
Secure Log-In - clients can invite as many users as they need; each user gets a unique username and password

New user-friendly and intuitive interface
Submitting files for quotes or starting projects directly by dropping files into the portal

Monitoring projects' progress in real time

Updating projects already in progress (adding new files or new language combinations)

File storage

Payment via portal
AvantPortal® was developed with the user in mind to be easy to use but also to offer key functional actions that will help our clients manage and save time on their translation projects. Some of those features include:
Request quotes or push project to get started immediately

In-portal direct contact with the Project Manager

Templates for frequently-used requests
AI to predict your project needs

Invoicing information and options

Dashboards based on AvantData to help business decisions
Use of Data for Translation Insights
Our developers understood the importance of providing our clients with translation tools in the portal that helps them do their jobs. We all know that data is the currency of the future, and data-based decision-making is at the core of most forwarding-thinking organizations today. Data helps to understand where the needs are and where every organization currently is to then create a blueprint for action.
This is why we created customized dashboards that give at-a-glance information on key translation criteria, including present and past projects, number of quotes, costs, contacts, and other information to highlight and improve the translation-management outcomes:
Spend by service type to know what is commonly used

How often different requesters are using language services
Which departments are requesting language services most frequently

The ebb and flow of project quantity by month, quarter or year

Which languages the company is typically utilizing

And more
Client Portal Project Takeaways
Our client portal was a recycled idea that was already in the translation market, we did not design the tool from scratch. And it's not a shame to admit it. But we improved it significantly, centralized and streamlined other technologies (also proprietaries of Avantpage), and by that we added value to our business. We are ready to offer the highest quality of services to our clients, starting from the beautiful platform where they can request projects, contact project manager, monitor project progress and see its history, review and pay invoices and access customized business reports. All that by recycling the idea and making it unique for us and our customers.
Do you want to contribute with an article, a blog post or a webinar?
We're always on the lookout for informative, useful and well-researched content relative to our industry.