Translation & the Asian Stock Exchange Markets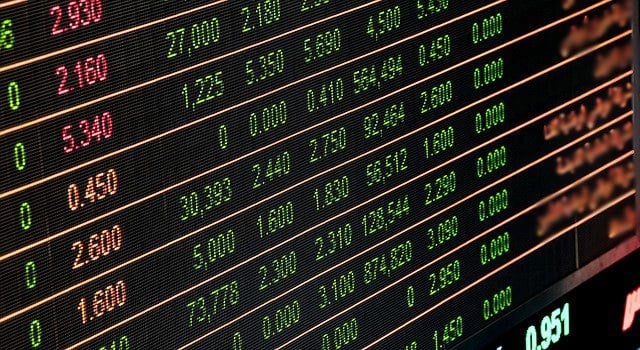 In the light of recent events, the crashing of stock exchange markets and halt of overall business development, there is one industry that is quite stable at the moment. The global translation industry continues to perform well despite the market disruptions although we are still about to see how all cards are going to play out by the end of 2020.
We, however, offer you a chance to dive into the Asian Stock Exchange Markets and what they have to do with the translation industry.
How Are Asian Stock Exchange Markets and Business Development Connected to the Translation Industry?
Easy! It's no secret that developed Asian countries are doing their best to build an image of trend setters, no matter the field. Asian companies and stock exchange markets are growing and it's becoming hard not to notice them. Understanding that their growth depends on foreign stakeholders, a number of Asian countries have introduced measurements on securing the relationship with new investors.
One of the main steps towards securing a transparent and long-lasting relationship with foreign investors includes the provision of bilingual public offering documentation. Having in mind the enormous amount of documentation that companies provide for translation yearly, it is no surprise that the Asia-Pacific region is one of the fastest-growing LSP markets. The main volume of work comes from the countries China, Japan and Korea – together they dominate the Asia-Pacific market, with nearly 80% of LSPs ranked among the top 30 providers in the continent. Owing to the fast growth of some Japanese and Chinese companies, Japan and China cracked the top 10 for all global LSPs at the start of 2020.
Chinese Stock Exchange Markets Pile LSPs with Work
Starting from 2015, China introduced new rules regarding bilingual IPO (Initial Public Offering) documentation. These rules require that all companies applying for public listing should submit all of their documentation in both – Chinese and English. Some quick math shows us that the amount of work just doesn't stop flowing!
There are from 30 to 100 companies in China that go public every year. Their documentation amounts to solid 500 to 800 pages with no less than 400 words per page. As demand for high-quality translations is rising, so is the competition. Work volumes grow, but prices seem to drastically fall. Such competition, however, ensures that the client will get quick and high-grade results.
Japan and Korea Strengthen Their Business Development by Following the Set Example
The other biggest markets in the Asia-Pacific region quickly understand that the way to attract more foreign investment is to make information about their market accessible. Soon after the newly introduced business requirements in China, Japan follows with a new Corporate Governance Code. Korea followed in a couple of years with the South Korea Exchange (KRX) starting to offer English translation services for the regulatory filings of its eligible companies.
The aims of those models are the same – acquire transparency through providing bilingual documentation for future foreign investors.
You Can Place Your Bets on the Translation Industry
LSPs not only in Asia but all around the world are enjoying a growing market for a reason. It is true that money speaks its own language, but language barriers are something that Asian markets are giving their best to break down. The adopting of a system that provides bilingual documentation is favorable for everyone. The language service providing market is growing together with Asian stock exchange markets, as they win the trust of foreign stakeholders easily, which helps them work together in the long-term.