From Toddler to Adult: The Development Stages of Product Localization Teams & Startups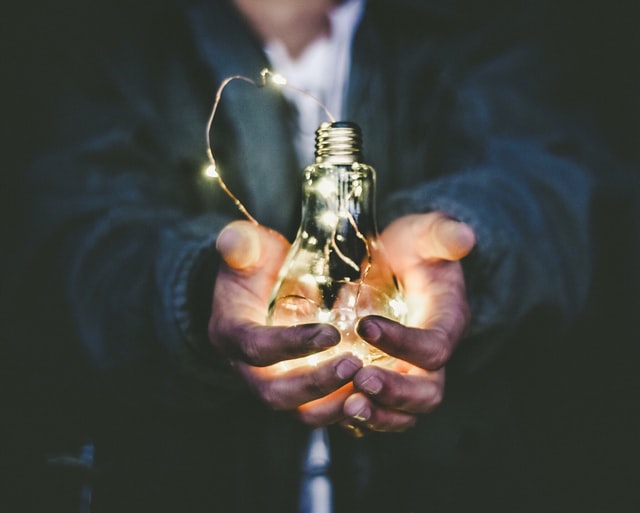 Sign up here for our newsletter on globalization and localization matters.
In a world that is turning digital day by day, where the physical is more controlled than the virtual and where the need to fight a massive and common enemy has prodded people, companies and countries into collective action, technology has emerged as the absolute lever to business survival and entrepreneurial growth through increased efficiency.
New synergies are created, and physical boundaries are eliminated in a startup-first world where technology is here to serve a global audience and enrich our language with newly coined dictionary entries establishing its dominance: fintech, infotech, martech, proptech, edtech, healthtech, biotech, insurtech, foodtech, femtech etc.
As technology finds its way in every vertical, function, process and workflow, most business functions are standardized and productized, and one can find apps and scripts and platforms as well as entire ecosystems for almost anything and everything. We are living the era of the product.
Although the first stages of inception find products mainly built on local standards, needs and expectations, the element of growth enters the picture quite soon. Be it intentional or not, it raises the expansion question as the product needs to interact and engage with foreign audiences who prefer content in their own language, even if it is of poor quality, at a percentage of 65% (Can't Read, Won't Buy survey by CSA Research). Many product teams are not quite ready for this. And even if they are, the world of internationalization (i18n), translation (t9n) and localization (l10n) is very new to them: When they engage, it very often feels like they are treading water, which raises the reasonable question of the value of localization/translation.
If done correctly, localization (an umbrella term that includes translation) has proven valuable, but as it is hard to measure and see in the short term, it is very often questioned by the fledglings. Localization is often compared with toilet paper (you really notice you need it when it's not there). I would argue that there are too many examples of massive localization that can turn the argument around and are just waiting to be put out there. For example, Amazon increased its language support for its already 15-language website by adding 3 more languages since 2017, while Uber has added 7 languages to its apps and websites in 2019 alone, with the website now supporting 46 languages (Nimdzi Software Localization Vertical Report). In the 2021 State of Localization Report by Lilt, 84% out of >900 experts across a range of organizational departments stated that localization has a substantial impact on revenue and company brand, while 91% believes that it does have an impact on customer experience.
In an attempt to map the maturity journey of software companies and product teams, we can identify 5 stages based on the CSA Research Localization Maturity Model:
The Reactive Stage
The Repeatable Stage
The Managed Stage
The Optimized Stage
The Transparent Stage
What we notice is that the more mature the team and processes, the more valuable localization proves. But let's explore each stage in more detail.
The Reactive Stage
Ad Hoc Response to Business Demands for International or Domestic Support
What it looks like
In this stage the need precedes the planning. Localization is driven mainly by customer request while internationalization is completely missing from the picture.
There are no or few defined processes as teams don't know what to look for and where.
There are numerous individual approaches and focus is usually given to the assets that need to serve the customer request while other content is ignored, postponed for a latter stage, or assigned to different translation teams.
What this means
Vetting and selecting localization partners often goes through the wrong channels, and the partner qualification criteria are overshadowed by cost.
Brand image is inconsistent, and budget is wasted due to increased overhead which is not measured
The potential of localization as a revenue stream remains untapped.
The Repeatable Stage
Localization challenges as part of growth are recognized
What it looks like
Teams have resolved issues that emerged in the previous stage. They think they have now mastered localization and want to keep what works well.
This stage sees the first attempt to create a localization program. However, processes are focused on the product, while other content types (marketing, website etc.) are de-prioritized.
Across content and company approaches to localization remain fragmented, with teams using different processes, tools and partners for their localization needs.
What this means
What characterizes this stage is a resistance to change as teams feel confident enough in what they have set up.
Brand voice inconsistency is still evident while the set-up remains disorganized.
Localization is still considered a cost-center while internal overhead and wasted budget remain high.
So far so good, and if the work is done, then why worry about it? Well, scale is not an option while still in these stages. When teams need to deal with scale, that's when they are pushed to re-evaluate their current workflows and a discovery journey begins.
The Managed Stage
Efforts towards standardization across teams, content and markets
What it looks like
Teams have already experienced pain points during the localization cycle but were not willing to change their approach. Scaling however translates into this pain multiplying, so corrective actions and efficiencies need to be implemented.
Teams re-evaluate their current localization set-up and partnerships.
The world opens up as a true realm of opportunity and market research may be conducted to understand the value and potential ROI of offering the product in other languages and marketing in other countries.
What this means
Processes are standardized.
Workflows expand to cover more content types.
Localization is perceived as a revenue stream and a localization budget is put in place – if you are lucky.
The Optimized Stage
Time for metrics
What it looks like
With standardization in place, KPIs are feasible, so teams start collecting data on various aspects of their program, such as quality, efficiency, timelines, budget.
More tasks are entrusted to the localization partner or partners, and internal involvement is kept only when important.
Processes, technology and teams are integrated and usually centralized.
What this means
Localization fulfills its potential as revenue stream and figures validate this. For example, usage and adoption percentages increase, even in newly entered markets, process statistics reveal the multiple benefits of integration and automation through shorter times to market and reduced error handling, and localization investment is assessed based on the new revenue it generates.
The Transparent Stage
Glo(c)al by design
What it looks like
Localization is now integrated in the organization's business planning and general outlook and is a natural part of the product and content life cycles.
While things change and evolve, localization strategy adapts and adjusts to meet any new requirements and challenges.
What this means
There are continuous efforts for improvement and a lot of room for creativity and out-of-the-box thinking that can lead to innovation.
With 2021 eliminating geographical borders thus providing a vast playground of untapped opportunities for growth, start-ups and product teams could use a cheat sheet that would help them minimize the trial-and-error window during their first steps of the localization journey and achieve higher maturity levels faster. Attempting to create such a cheat sheet, here is a list of tips & tricks that could prove useful.
When in the Reactive or Repeatable stage, localization should not be contained to content, but instead loc technology should be considered as well, and one that would allow for some sort of integration or automation, even a basic one to begin with. This will take some overhead off the dev teams and will minimize errors.
Given the importance localization tech stack plays in maximizing profit and increasing efficiency, it should be a decisive factor in partner vetting and selection. Localization partners of certain caliber have the loc tech and can use it for you. Though loc tech should be used in your projects, you don't necessarily have to pay it yourselves. This is however a decision that will also affect your strategy of centralizing your needs in one partner or selecting a multi-vendor model.
Trust is paramount and client and partner team integration can lead to an amazing experience for both dev teams but also for your user base, as the localized output will be aligned with your brand image and voice. Use your in-house expertise for validation and setting the tone for your localized versions, and not for translating content which is the job of professional linguists.
There are ways to work on a budget and still get it right. You can follow a tiered approach in content, languages and service levels. For example, you can use raw machine translation for user reviews, a one-step translation workflow for user documentation, and full localization workflow for UI & marketing collateral. According to the Lilt report, marketing content and product content ranked as the highest priority for translation for 2021 from 74% and 70% of the respondents respectively. While in Commit Global's survey on the State of the Machine Translation Market "enterprise-level translation services buyers agree that, with the current level of quality, MT output is all in all usable, either on its own or followed by human editing". Some tangible examples of such strategies include Salesforce who have 3 levels of language support depending on content, Facebook and Twitter who on the other hand do not tier content but prioritize in terms of timeline and budget, and Google and Microsoft who tier both content and languages according to their target audience.
Consider a localization-driven mindset for your international growth and build on the basis of translation and localization being considered an investment for new revenue instead of a cost center. This mindset will define the framework for creating a strategy for growth. For example, Clickup has added localization in its feature request page and has crowdsourced its market research in a way.
Do think however how the choices you make impact your future roadmap. Every language you add will need to be supported in every release throughout the product's entire life cycle, and this means that localization spend will keep growing while your product growth rate will decrease over time.
Do you want to contribute with an article, a blog post or a webinar?
We're always on the lookout for informative, useful and well-researched content relative to our industry.