The Language-Related Standards in the Making in 2021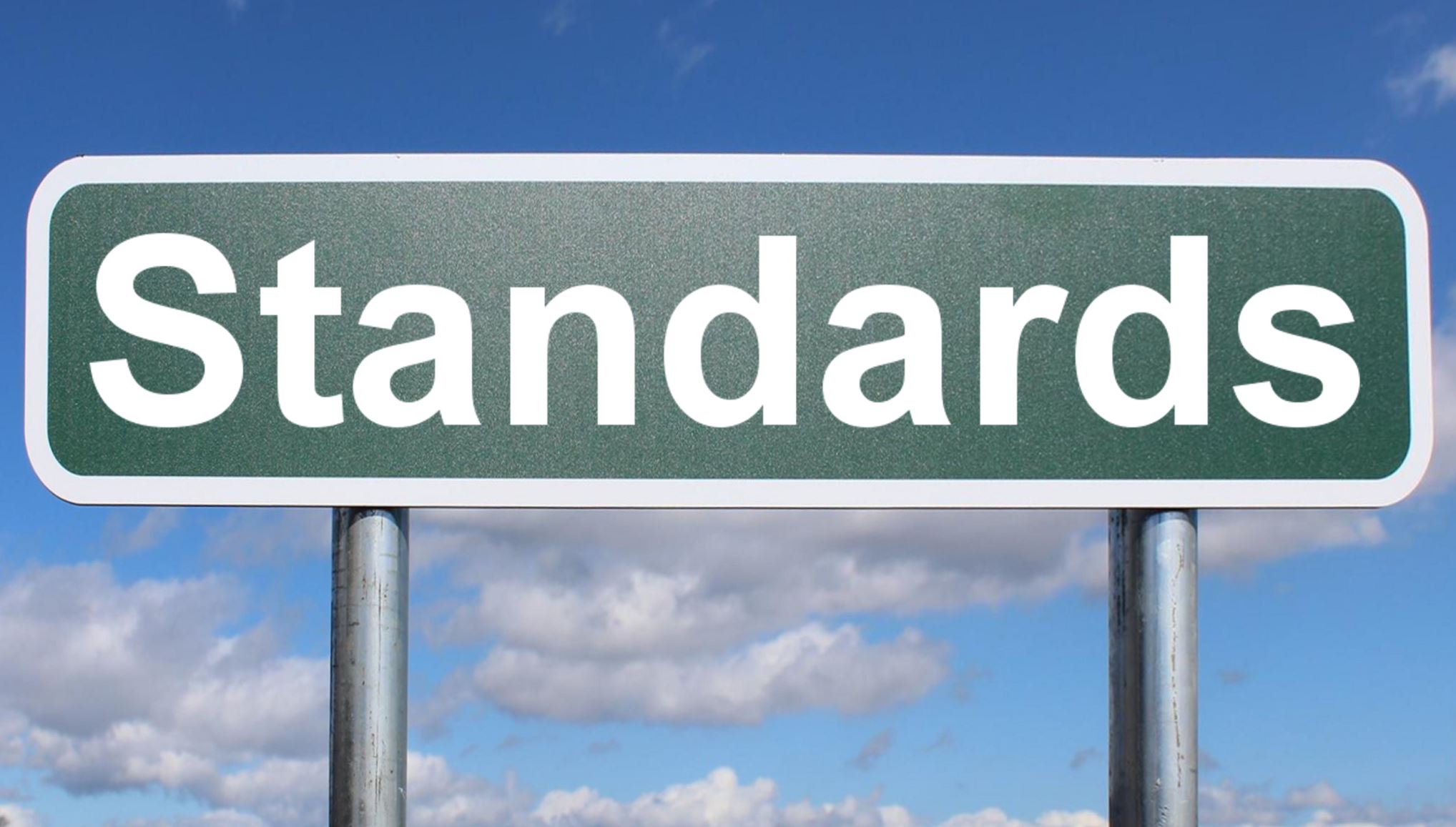 2021 is the year of language related standards. Five new standards are planned to go for ballot this year. This article lists them all and provides a short overview for each of them.
The document has been prepared by the members of ASTM WK46396 and WK54884 working groups.
This article will be updated regularly.
ASTM WK47362 (Revisions to F2575-14) — Standard Practice for Language Translation
Project leaders: Steve Lank, Amanda Curry
WK 47362, the work item designation for F2575 Standard Practice for Language Translation, is the revision of the current ASTM standard for translation.
Intended for use by stakeholders with varying levels of knowledge in the field of translation, F2575 describes best practices for translation projects by identifying the factors relevant to each phase (Pre-Production, Production and Post-Production). This standard addresses the processes involved in professional translation services without providing specific translation quality metrics. It covers both covert and overt translation, localization, and transcreation.
ASTM WK46396 — Standard Practice for Analytic Translation Quality Evaluation
Project leader: Arle Lommel
This Standard Practice for Analytic Translation Quality Evaluation is an updated and standard-ready version of Multidimensional Quality Metrics (MQM).
It draws on past analytic error-based TQE systems, and it establishes the practice on a principled framework. It explains how to set up an MQM-based quality metric. It describes the attributes of errors, which are identified and annotated in translation evaluation texts and which underlie the calculation of industry-accepted quality measures.
The MQM procedure encompasses five sequential evaluation stages—evaluation text selection, error annotation, error compilation, quality analysis, and quality rating. The standard finishes with a description of evaluation tools and data formats upon which MQM implementations are based.
This practice is detailed and extended in a series of supplementary technical reports hosted at W3C.org. In addition, there are two external data repositories that are central to the application of this practice.
The first is a catalog of 136 error types, organized under seven error type dimensions — Terminology, Accuracy, Linguistic Conventions, Style, Locale Conventions, Audience Appropriateness, and Design and Markup. The full set of MQM error types incorporates a special subset, the TAUS DQF-MQM error types, that are specially selected to address general software and website localization requirements.
The second is a catalog of 112 error type root causes, organized under pretranslation root cause and production root cause branches.
ASTM WK54884 ("HQuest") — Holistic Quality Evaluation Systems for Translation
Project leaders: Serge Gladkoff, Katerina Gasova, Kara Warburton (Editor)
This practice defines a methodology for assessing translation quality based on a qualified evaluator's overall impression.
The holistic approach to quality evaluation is looking into properties that manifest on a suprasegmental level, such as forms of cohesion (stylistic, logical, textual, etc.), coherence, stylistic con­sis­tency, linguistic density and linguistic variety, genre-specific conventions, and the entirety of external context. A translation that is perfectly correct, each sentence considered individually, can be imper­fect or even profoundly flawed in some of these areas.
Holistic evaluation is the only method of translation quality evaluation in certain important scenarios. Holistic evaluations in general are intuitively accepted and are commonly practiced in the language industry. Translators, editors, and writers perform holistic evaluations on a routine basis intuitively.
HQuest formalizes this tradition and proven practice into a set of principles, methodology and recommendations, and is making this approach much more precise. General and specific factors, such as qualification of reviewers, are considered. Methodology to build correct holistic metrics, taking into account required grade of translation from customer specification, evaluation grades and evaluation math are presented. Important use cases are considered. Advantages such as speed of evaluation and flexible ability to accommodate a number of approaches are also described.
The practice is also useful as a complementary method to verify results obtained by analytical metrics, because the holistic and analytic approaches are complementary in the area of common applicability.
ISO 5060 — Translation Services – Assessment of Translation Output
Project leaders: Cris Kurz, Ilona Wallberg (Editor)
This document provides guidelines and recommendations for the assessment of human translation output, unedited machine translation output, and post-edited machine translation output. Its focus lies on an analytical translation assessment method using error categories and points configured to produce an error score.
This document deliberately focuses on the assessment of the translation output only and follows an approach designed to enable a minimum complexity. The reason behind this approach is to keep this document applicable for as many users as possible in the translation/language industry and to avoid limiting its applicability.
Consequently, this document does not deal with related element such as translation quality assurance (the process of a language service provider to assure the required quality of the output of a translation) and corrective actions (except inasmuch as the competence relating to the latter is part of the competence of an assessor).
This document is intended to be used by translation service providers (TSPs, be they individual translators, translation companies or inhouse translation services), their clients and other interested parties in the translation/language industry. The document does not apply to interpreting.
ISO 11669 — Translation projects – General guidance
Project leaders: Ingemar Strandvik and Angelika Vaasa
This standard is a review and update of ISO TS 11669:2012. It provides guidance on best practices for all phases of a translation project.
Its main purpose is to assure efficiency and quality by enhancing the communication among the parties involved in the project. Focus is put on the development of structured project specifications, including guidance on needs analysis and risk assessment, which forms the basis for the selection of translation service providers and the choice of workflow processes.
The standard is primarily intended for the persons requesting a translation service but is relevant also for those providing the service - acting as individual translators or intermediaries - and those who make use of the resulting translation product.
The standard is also useful to institutions that train translators. It is not meant to compete with other international, regional, or national standards, but aims to complement them. Finally, it provides guidance on how the different ISO standards in the area of translation fit together and how they can be used.

For more on standards: