How To Build a Global-local Brand Trusted by Millions Worldwide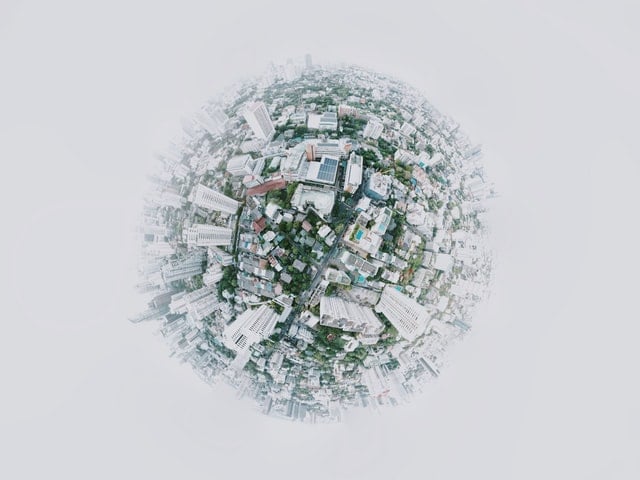 Sign up here for our newsletter on globalization and localization matters.
We now live in a truly borderless world, an open commerce era, where businesses anywhere can scale globally. Borders have come down, the developed world meets emerging markets, and as SMBs gain greater access, it is much easier to trade with the world.
The great 4th industrial revolution we have been experiencing has affected the Localization industry tremendously. The way we buy goods and services has become truly digitalized, including language services to support and power global expansion for businesses in every corner of the world. Companies now have dedicated teams to handle localization, hire and train translation talent, and grow their reach with the support of language service providers.
We have also learned how to work smarter and faster by implementing automation. Using software such as a Translation Management System has made it much easier for global brands to manage and expand the multiple languages they support their customers in. Translation Memory databases do not only save time and investment, but dramatically improve translation consistency and provide users with a better experience.
There is no question regarding the need to increase your market share and capture global audiences, and this can only be done by building a local brand. Hence, there is now a higher demand for translation talent and competition has never been more fierce.
Localization is a journey
Payoneer's localization journey in the 17 years we have been around has evolved as well. In the early years, after Payoneer was founded back in 2005, we relied on the teams in our central hubs to work on making the Payoneer Platform accessible anywhere to make it easy for businesses of all sizes everywhere to do business anywhere. We understood that to properly serve our customers, we had to localize our messaging, make it clear and transparent, concise and impactful. We relied on 3rd party translation vendors to do all the localization work, and even back then, we knew how vital feedback on our local messaging from our customers and our team members was. This gave us a huge head start – even before we started doing any proactive sales and marketing in many countries, our product was at least accessible – new customers could come to us, understand the registration and use their account in their local language.
Very quickly we realized that we needed in-house markets and language experts and a 24/7 localized Customer Care Team, that spoke the same language as our customers, understood their needs and concerns, and had a localized, personalized approach to supporting them through their business growth. Back in 2014, we set up our Brand Ambassador Program, which is now live in multiple countries. This allowed us to ramp up our community building and engagement as the company started growing on the ground in multiple key markets. We achieved this by partnering with influential community leaders in-market that were Payoneer customers. Our brand ambassadors have become a driving force in not only growing the company reach in markets that are not that easily to engage with, but also interacting with the local community bringing our company's mission and values to light, and being able to share how our brand is perceived and share feedback to continue to improve our product offering and support.
And lastly we focused on expanding our footprint on the ground by building up local presence through our teams and offices around the world- 25 and counting!
We then established our Localization Team to have our in-house language experts to continue to support market expansion and new language implementation. They do a thorough job onboarding and training translation freelancers and language service providers – while implementing the right technology to guarantee language accuracy, consistency, reduce manual work, and improve efficiency.
How to succeed at Localization
What's our secret sauce for building a global-local brand trusted by millions, and localize our customer experience in over 20 different languages? First off, it's vital to have a trusted localization team to hire, onboard and manage both the translators and language providers you're working with. They will be the ones constantly nurturing and sharing feedback with them to guarantee your brand is properly localized. To have one consistent universal brand voice, you need to invest the time to create glossaries and style guidelines in each language you are supporting your customers in. Technology is a big part of the equation as well- and an effort across any organization that needs to be very well orchestrated and whose impact needs to be measured properly. Q&A and feedback should not only be reactive, but you should seek every opportunity you have to prompt and analyze language satisfaction feedback and act upon it. These can be done through customer satisfaction surveys, NPS surveys, focus groups, product demos, and more. While feedback might be tough to hear sometimes, you can only grow and improve with it- and better serve your customers!
Prioritizing new languages
All companies say they are customer centric. But we believe that we truly are, because it comes down to genuinely listening to your customers and acting on it. For us at Payoneer, what does "customer voice" mean? And why is it a vital part of global growth? When it comes to a new language implementation, we take into account the needs of our customers through their feedback on surveys, social media channels and online forums, in meetings and events with them virtually, and face to face, and more. One of our main KPIs after a new language is implemented is the translation satisfaction score- along with other KPIs such as new number of customer registrations in the relevant market or markets, reduction in interaction with our Customer Care team, adoption of the new language in their Payoneer Account, among others. Data analysis also plays an important role. You might not be able to implement multiple new languages at once, and so data will help you not only prioritize among them and create a rollout plan, but also prioritize them against updating existing ones, and even deciding if content needs to be localized or a fully English journey will work better for your customers. It will also show the business impact and make a good case for investing in QA and improving and maintaining the translations in that language.
Do you want to contribute with an article, a blog post or a webinar?
We're always on the lookout for informative, useful and well-researched content relative to our industry.