The Evolution of Video: What Does it Mean for Businesses and Video Localization Providers in 2021 and Beyond?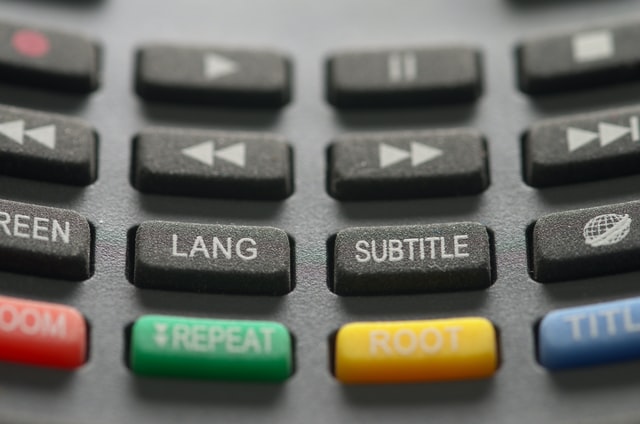 Three years ago, I decided to teach myself Adobe Photoshop. How did I do it? Through YouTube videos. I spent many hours watching YouTubers deliver "how-to" videos. I learned a new skill, all thanks to YouTube and its community. I also enjoy reading books and print journalism, but when it comes to learning Adobe Photoshop, you cannot beat video.
The Dawn of Snackable Video Content
In less than twenty years, the role of video in our lives has changed dramatically. It's not just a trend but part of the evolution of how we create and consume information. YouTube has played a major role in this. By the late 2000s, video was no longer synonymous with film, TV commercials or DVDs of family holidays. With the onset of increasingly powerful smartphones and the emergence of social media giants, we were all being drip-fed snackable and addictive video content throughout the day. On tap: two minutes here, one minute there. "Getting lost down a YouTube rabbit hole" has become a thing that people do in the evenings. Around the time that YouTube was new on the scene, consumers were enjoying a heyday of online content. Blogs were all the rage. But there was a lot of "stuff" to read and people began to grow tired.
Businesses – who had been writing these blogs and setting up their social media pages – needed new ways to capture audience interest. The social media giants – including YouTube – were also interested in competing against the major broadcasters. A series of factors were converging to bring us to where we are now: according to Hootsuite (a popular Canada-based social media management platform), people watch more than a billion hours of video on YouTube every day.
Over the past ten years, traditional barriers to video production have come down. Tech has become cheaper, and apps offer content creators simpler ways to edit video than with professional-grade tools like Adobe Premiere Pro (video editing software).
Millennials enjoyed the breakthrough of snackable video and Gen Z has grown up with it. Video is a major part of how they learn and how they interact with the world. Businesses are cashing in on this trend. They can no longer put video on a "nice-to-have" list. That list got thrown out of the window a few years back. And, as it lay on the floor, COVID-19 came along and trampled all over it.
What Is Video Localization?
As a marketer myself, I'm acutely aware of the pressure to deliver meaningful video content at strategic points within the customer journey. That is not to say that video is relevant only for marketers – internal communications departments as well as investor relations departments and e-learning teams all use video to reach their internal and external stakeholders, and there's more on that below. But, since I work in marketing, let's take a look at this area to begin with.
Marketers use video for a variety of reasons: paid advertising campaigns, product demos, customer testimonials and more. You can't beat the advantage that video offers for these particular types of content experiences. Seeing a customer give a testimonial on video brings higher credibility. Explaining new software through a video demo aids clarity.
If the marketing team is part of a globally facing business, it's highly likely that they will want to localize at least some of this content for their international audiences. Recreating original video in the languages strategic to their business presents a great opportunity to reach a wider audience, while maximizing the investment of the original production. Instead of a "one-size-fits-all" approach (for example, by creating English-only content for multiple markets), video localization enables brands to connect with international audiences with a much greater degree of authenticity.
Great video localization is about continuing this legacy of snackable, effortless viewing experiences. And, for marketers, the process helps them to create meaningful content experiences that cater to local preferences and expectations. Consumers want video and businesses want to give it to them. Specialist language services providers are here to facilitate this demand.
How Did COVID-19 Change the Video Localization Landscape for LSPs?
I'm sure that many LSPs experienced a surge in demand in 2020 for services surrounding video localization, which include subtitling and voice-over. As events were canceled, everyone shifted to online platforms. And as more people were meeting up in digital spaces, offline and online advertising budgets were re-assigned accordingly. Video played a key role within these trends and became increasingly significant for marketing and corporate communications departments alike.
EVS Translations was fortunate that when COVID-19 hit, our teams were experienced in providing video localization services. They were in a good position to cope with the sudden shift to greater audio-visual demand. The internal communications departments of one of our US clients is a good example of how "traditional" demand shifted very suddenly to greater digital demand. During the pandemic, this multinational company decided to hold a weekly live stream event between its CEO and all global employees so that everyone was informed of quickly evolving policies and situations. Following simultaneous interpretation during the live stream event, everyone was then subsequently provided with the recording on video, which was subtitled in their working languages.
We also worked with a marketing agency that required voice-over for original video content created by its client operating in the global payment technology sector. Despite the difficult situation surrounding the necessary closure of recording studios, we were able to assign voice-over artists and complete this project on schedule. But, overall, it's true to say that the language services sector experienced a surge in demand for remote dubbing solutions during the pandemic.
The big question moving forward and as we come out of the worst of the pandemic is to what extent COVID-19 will change the way we do business. Companies, such as our multinational corporate client mentioned above, were forced to think quickly and deliver communications in new ways. Both this and the voice-over project highlight how processes are rapidly being adapted and new types of solutions being introduced. Will we all remain more firmly embedded in the digital world from now on?
Certainly, within the arena of marketing, businesses will be under increased pressure to deliver great video to their audiences. But as more companies tackle this trend head-on, audience saturation becomes an issue. The bar for stand-out video content is now extremely high. And international consumers are growing used to localized brand experiences. An "English-only approach" will have limited value.
Beyond the pandemic, EVS Translations expects the demand for video localization to remain strong for internal communications, marketing and e-learning teams. Aside from this corporate niche, OTT streaming services are, of course, flourishing, which creates massive demand for audio-visual localization.
How Can LSPs Excel in Video Localization?
For the purposes of this article, let's stick with the topic of corporate video. For language services providers who are planning to move away from traditional translation and into audio-visual translation, there is a steep learning curve. One of the major stumbling blocks is the sales and account management teams. Corporate clients want to partner with an LSP that can guide them through the process of video localization. They want knowledgeable experts who can help to prepare their team for the project. What does the client need to do to prepare? What does the LSP need from the client to get the best outcome on the videos?
Sales teams and account managers need to understand the workflows and guard clients against the potential pitfalls. They must have a clear understanding of the software programs and technical processes involved. Having video localization experts within your team certainly helps. However, since these experts are processing the content itself and are not in the client-facing role of account managers, it may still not be enough. Training and hiring play a hugely important role. LSPs who plan to outsource all the technical work face the challenge of building the right partnerships. This takes time, and a wholly outsourced model can impact quality.
The Future of Video
Demand for video content is only set to increase. Businesses must stay on top of the latest trends and tools to execute external and internal communications via video, which can quickly become outdated. LSPs must be able to cater to the full range of preferences across voice-over, dubbing, captioning and motion graphics. LSPs who can hire and train the right talent and make the necessary technology investments can take advantage of this trend.
There have been so many advances in the field of video over the past twenty years. It's intriguing to think what the next twenty will look like. Will the power of the written word become obsolete? Now there's a topic ripe for some debate…