Cryptocurrencies in Asia: Case Studies, Trends and Challenges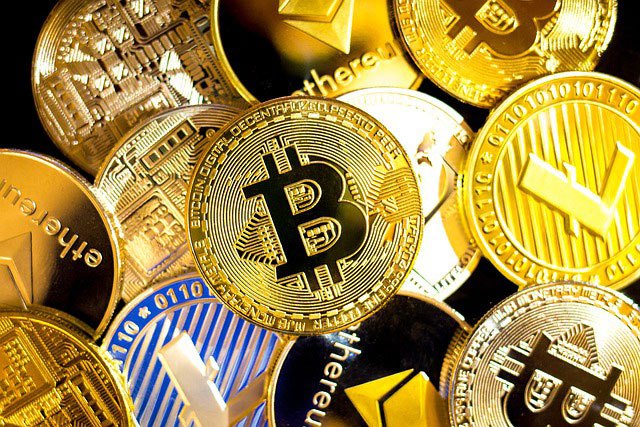 Sources report that there are over 6,700 cryptocurrencies traded publicly. Such currencies continue to abound on the market, raising funds through initial coin offerings (ICOs). As of April 13, 2021, the total value of all cryptocurrencies was over $2.2 trillion, while the total value of the most popular digital currency – bitcoins – was in the region of $1.2 trillion.
With this being said, it's important to first understand what a cryptocurrency is. Essentially, it's a type of payment that "can be exchanged online for goods and services". Companies around the world have issued their very own types of currencies, commonly referred to as tokens, and these can be traded for the goods or services provided by a particular company. One easy analogy to make here is going to a casino where you'd need to purchase casino chips with real money in order to play on the slots: This is how cryptocurrencies work in practice.
Generally, cryptocurrencies make use of bitcoin technology, which is decentralized and spread across many computers managing and recording transactions. One of the biggest appeals of cryptocurrencies is how secure they are.
Benefits of Cryptocurrencies
As cryptocurrencies gain increasing popularity around the world, they can also be beneficial for a number of reasons.
First of all, fans of cryptocurrencies such as bitcoin view them as a worthwhile investment, "the currency of the future", and are therefore purchasing them now as a speculative investment prior to them becoming more valuable.

Secondly, cryptocurrencies remove the need for central banks from managing the money supply process, which leads to loss of value in money due to inflation.
And finally, the technology behind cryptocurrencies – also known as blockchain – is a decentralized processing and recording system, that can be more secure than traditional payment systems.
Some Asian Case Studies
Here are some examples of case studies related to Asian cryptocurrencies.
Singapore
A leader in instant payments, Singapore's Monetary Authority of Singapore (MAS) was among the first Asian central banks to conduct "detailed technical studies on domestic cryptocurrencies". This was dubbed "Project Ubin" and it explored domestic and cross-border clearing and settlement. However, apart from various rumors, the intention to launch Singapore's central bank digital currency remains to be officially announced.
Thailand
Apart from being known for its luxurious beaches, Thailand has become one of the leaders in digital payments. It has specifically focused on immediate interbank transfers between individuals and at Point of Sale (POS) through the utilization of QR codes, mobile, and account numbers. In fact, it was as recent as 2017 when the Bank of Thailand supported the PromptPay initiative which encouraged Thai banks to gain large cost savings from the lowering of the use of cash. Meanwhile, approximately 70% of Thai bank account holders signed up for PromptPay, and this is also currently used by small retailers, who no longer need to handle cash.
China
China has been a frontrunner in the space of digital payments, and as a result of its vast population and the low use of banks and cards, this Asian giant has been promoting digital instant payment and QR scanning for years. As an example of the size and scope of the market, AliPay and WeChat Pay each have nearly 1 billion active users of their bank account-based instant transfer system. While this has introduced an element of risk if either of them fails, China has continued pushing forward with digital payments. However, there are no plans, at least for the time being, to introduce a Chinese cryptocurrency.
Since starting its project in 2014, the People's Bank of China has moved rather swiftly towards launching the world's first major sovereign digital currency, also dubbed the "digital yuan". As consumers in the country are used to instant digital cash, there is expected to be a quick and easy uptake of this by consumers. The government will also have the opportunity to fine-tune domestic monetary policy by directly controlling the amount of non-cash funds available to the economy. Major Chinese cities such as Shenzhen, Chengdu, and Suzhou already offer customers digital yuan via banks.
Cambodia
Launched in October 2022 by the National Bank of Cambodia, Bakong is available to retail customers and is a peer-to-peer funds transfer service which supports transactions in Cambodian riel or US dollar. Almost a third of the Cambodian population is already on board with this project. One of the main reasons for this success has been the low barriers to entry, which has the potential to boost financial inclusion, ultimately with real impacts on economic activities.
Those Lagging Behind
While many Asian countries are forging ahead with crypto and digital currencies, not all players have expressed a keenness over this monetary solution. India's Parliament, for example, is expected to vote on cryptocurrency regulation soon, with expectations that it will ban all private cryptocurrencies and create "a legitimate framework for a Reserve Bank of India digital currency". Meanwhile, the Philippines, which was the first country in Asia to embrace mobile payments, has not yet capitalized on its initial lead. Finally, Indonesia remains in "no hurry over digital currency".
Projected Trends as We Move Forward
Utility Tokens
Over 30% of South Korean convenience stores already accept crypto and this market will continue to be an important testing ground for crypto use cases. Japan, on the other hand, is more bitcoin-driven but it is turning to altcoins with some recent bitcoin caps in the market. Asia has a much younger investment culture than its Western counterparts.
Mobile First
Digital adoption and mobile first is not uncommon in Asia. A wide range of the Asian population is very comfortable conducting nearly all aspects of everyday life on their phones. The Western world, meanwhile, is not yet used to doing this at such a frequency, and this offers an opportunity for faster, more widespread adoption as the culture in Asia is already accustomed to this type of technology.
Banking the Unbanked
The Philippines is a good example of using the opportunity to use crypto for unbanked populations, as those who are unemployed or who lost their jobs due to the pandemic are finding new income streams through a Play to Earn app on the Ethereum blockchain.
China's Role
Although the Chinese government has committed to blockchain as part of its five year plan, there remains a ban on buying crypto and therefore, there are no plans in the pipeline yet about a China cryptocurrency. However, they are making plans for a national currency, and in addition to this, China is a major player in crypto mining, with over 65% of the world's hash rate owing to low electricity and labor costs, plus easy to access hardware.
Large Volumes of Crypto Exchanges
Despite the fact that China only allows C2C trading, Asian exchanges are trading at a frequency of almost four times higher than their North American counterparts.
Challenges Going Forward
Legal frameworks that need to be put in place for cryptocurrencies with practical requirements for compliance.
Categorization of cryptocurrencies, whether as a commodity, property, or as goods. This is important for tax purposes.
Affordability – extra company expenses such as hiring local directors and a money-laundering reporting officer, staff, and a physical company office will only be accessible for larger companies, making market participation for new incumbents more difficult.