Becoming the Main Character of your Video Games Localization Journey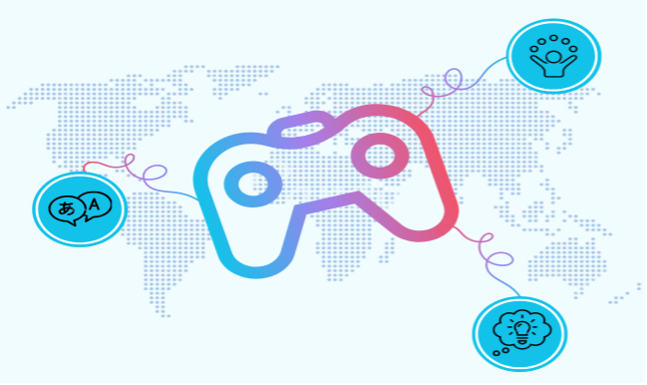 Sign up here for our newsletter on globalization and localization matters.
As a passionate gamer and videogames localizer, I'm always on the lookout for opportunities to have new experiences, enhance my skills and become the main character of my videogames localization career. If you're thinking of taking the same path, let me tell you about a fun and exciting way to gather EXP and strengthen your adventurer skills.
Your Foot in the Door to the Games Localization World
LocJAM is a non-profit event that was born in 2014 with its first edition aiming at reprogramming free, non-commercial games to give pro and amateur translators the chance to translate them. The event revolves around four core values, which are nicely summarized in the following image:

As a LocJAM participant, you'll get to work in groups, make interesting contacts and experience different areas of the translation process (translation and localization, revision, editing and testing). In fact, you will enhance your translation skills and let your creativity run free when dealing with countless puns, creative and fantastic jargon, rare and unthinkable names for characters, skills, or objects, and much more.
It is an extremely valuable opportunity for novice translators to build their gameloc portfolio, since translated games will be later published and shared for other people to play them. The LocJAM contest also involves a lot of fun, a somewhat underrated benefit. It is easy to fully immerse oneself in a localization task, become frustrated when something doesn't go the right way or feel insecure and reluctant to accept the proposed translation. This is why it's important to enjoy every step of the process because it is a wonderful chance to learn, to test yourself, and to share a space and experience with other fellow games localizers.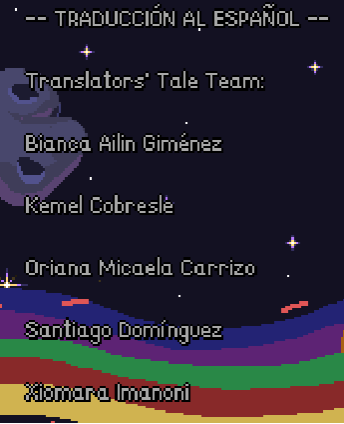 My First-hand Experience in the LocJAM 5
The 2022 edition of the LocJAM event was titled "The Point-and-Click Adventure!" and consisted in the translation of the game "Intergalactic Wizard Force." It's a game based on the galactic adventures of two hilarious wizards through the cosmos, where they will meet peculiar and eccentric aliens and deal with an intergalactic (and rather twisted) business.
Minimalist Project Management
Since we all had 72 hours to translate the entire game, there was not much time to prepare a proper localization kit using a CAT Tool. My group and I decided to do it in the traditional way and took advantage of Google Sheets online collaborative work feature. Therefore, we exchanged our emails, uploaded the translatable document into a folder in Google Drive and assigned different colors to each member so that the respective segments were highlighted with the corresponding color. Additionally, we added an extra column where we would write our comments, doubts or suggestions.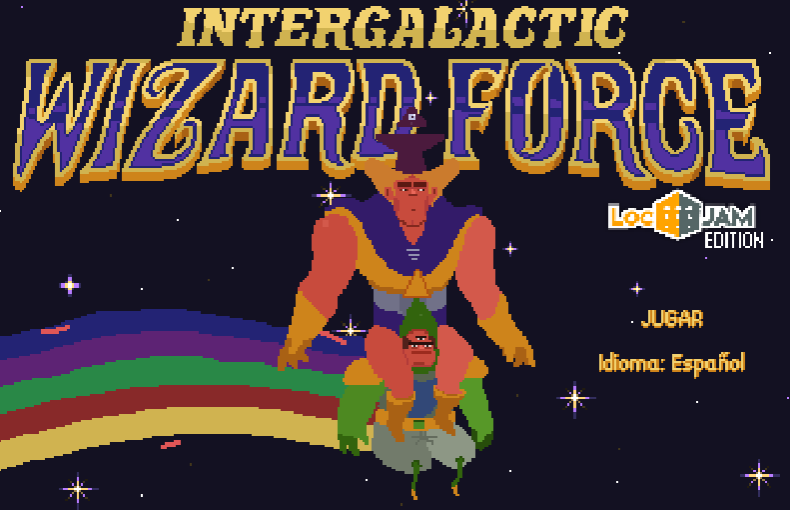 Localization Challenges
So many were the challenges we faced when localizing the game, but, as some say (kind of), "five heads are better than one." We valued and took advantage of every member's creativity, quirks, and experience to tackle many localization challenges.
Puns / Humor
This was a game highly packed with puns related to blood, doors, and space, such as "Oh, my hinges!" or "Spacey, spacey, space." There was also a ton of creative names for different creatures such as "Doorian Knob," "Theodoor," or "Rooperp," which revolved around the idea of doors. We resorted to carry out a process of transcreation, and those names ended being "Puerticia Keys," "Porticio," and "Rupuerto" in Spanish, respectively. In this way, we adapted the names, but the idea of "doors" remained in the target language.
Accents / Dialects
We realized that the way of speaking of different characters in the game portrayed different dialects, such as Australian or Italian. In other cases, such as Maldrek's way of speaking, we decided to give him an Argentinean dialect. This was a challenge at the time of translating their dialogues, but in a way or another, we could include some words that depicted those dialects and that made sense for the characters.
Time / Space constraints
After finishing the translation and during the linguistic testing, we realized that some dialogues were too long for the short amount of time they were displayed on the screen. Therefore, we had to adapt those lines so that players had enough time to read and process the whole dialogues. It was a big challenge re-adapting already translated lines, so it required the five of us working collaboratively on each dialogue so that we could shorten those lines.
Gender-neutrality
As a team, we decided to localize the game using gender-neutral Spanish whenever possible, because we advocate for the inclusion not only of men, but also women and non-binary gamers. For this reason, when translating "Labyrinthians," for example, we decided to create the neutral term "Laberintense" instead of the generic masculine "Laberintiano." If we had had more time, I'm sure we would have come up with even more alternatives.
Conclusion
Whether you are a pro or an amateur videogames localizer, I'm sure this event will serve as a trigger for many positive aspects either personal or professional. Pro videogames localizers can put their skills down to work and use this event as a break from their heavy workloads, as a point of gathering to network with other colleagues and to have fun.
Amateur or novice translators and localizers, apart from the aspects mentioned for pro videogames localizers, can profit from this event as they can practice and enhance their skills, experience the different stages of the translation and localization process first-hand, and gain valuable resources for their professional careers and for their portfolio as linguistic service providers.
Are you curious about the localized result? You can play my team's render into Latin American Spanish of the game by clicking HERE.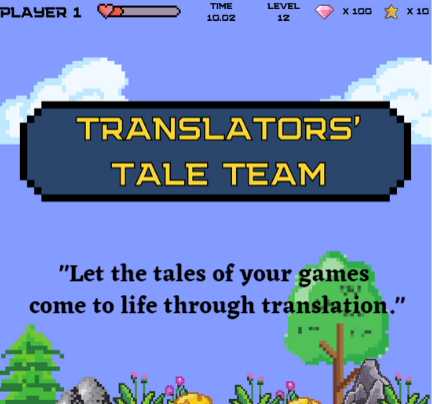 And just imagine YOUR name in the credits of the next game. You would not want to miss that opportunity! Special thanks to Translators' Tale Team, the amazing group of four passionate and committed translators and localizers that I was part of. This project wouldn't have been possible without them:
Do you want to contribute with an article, a blog post or a webinar?
We're always on the lookout for informative, useful and well-researched content relative to our industry.