Wordbee Link for InDesign - Agility Redefined
10 Feb 2022
08:00 AM to 09:00 AM
Pacific Standard Time (Mexico) (UTC-08:00)
Sign up here for our newsletter on globalization and localization matters.
The challenge of translating any typesetting file (not only InDesign) has been the same since the dawn of electronic typography.
Electronic typography uses fixed-sized 'boxes' to place and format text in documents. When the text inside the boxes is translated, its size could change significantly due to the fact that words in other languages usually have different numbers of letters.
This leads to having to resize/reposition the text frames and consequently the other elements in the document.
As a result, the original file and translated file are no longer identical. Any changes made after the initial translation have to be made per hand in each of the translated InDesign files.
This is a tedious process that leads to errors and accounts for almost 50% of the time currently required to create a multilingual InDesign file.
Wordbee Link for InDesign is a native InDesign multilingual solution.
Automated layout cloning
Source & Target designs remain fully independent
Automated change tracking for compliance
Textual changes automatically raise translation requests
Smart identification of word to word links
Templates to handle linguistic cases (font substitution, soft returns,
etc)
Live updates
Concurrent workflow (allows working in both source and target
simultaneously)
Host organization: Wordbee
Event Speakers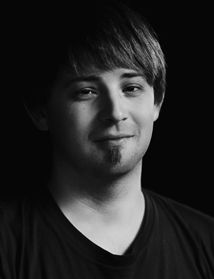 Andre Hemker
Wordbee
Since 2020, Andre Hemker has been the CEO of Wordbee, a translation software company with one of the most advanced translation management solutions on the market. Wordbee is a leading choice among localization professionals all over the world, across every imaginable field, including life sciences, games, software, and language service providers. After spending more than a decade working in media production and translation, Andre founded Wordcraft GmbH in 2017 and established a successful full-service LSP that offers everything from language training to translation and voiceover recording. Andre evangelizes for a tight and effective interconnection between post-production and translation workflows. He holds a Master of Arts in Translation and a BA in English, both from the University of Leipzig.