Transforming how we interact, or adapting to a new workflow ecosystem
The coronavirus pandemic has in many ways been transformational for the world economy, prompting significant changes that few could have foreseen in how we do business, with contactless services, remote project support, digitalization and automation of as many processes as possible... In a manner of speaking, businesses have been forced to show flexibility in their relationships and adapt to "contactless" ways of working for the first time in recent history.
The translation industry ecosystem has proven to be quite adaptable to the new realities—not entirely surprising given the history of remote working within the sector.
Nevertheless, additional automation of client interaction and project work helped strengthen the feeling of "normality", or to put it more formally, standard operating patterns, even in periods of global uncertainty and chaos.
In this webinar, we discuss the importance and role of translation process automation, and the benefits of the "contactless" approach for clients as well as LSP production.
Event Speakers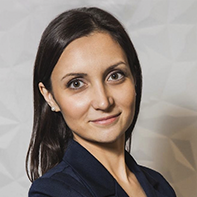 Natalia Rudinskaya
Janus Worldwide
Working more than 10 years in localization industry, I am inspired by constantly updating environment and technologies. As a Key Account Director at Janus Worldwide I focus on the relationship management and process automation aiming at maximum customer satisfaction as I believe it is a most important part of business success. I am happy to cover my passion to innovations while being a part of a leading provider of localization services. We are offering turn-key solutions, from one-stop translation, graphic design, layout and publishing services to automated workflow and CMS integration and everything in-between. Our globalization solutions enable companies to enter new markets with top quality localized products and services that meet the language and functionality requirements of the target audience.